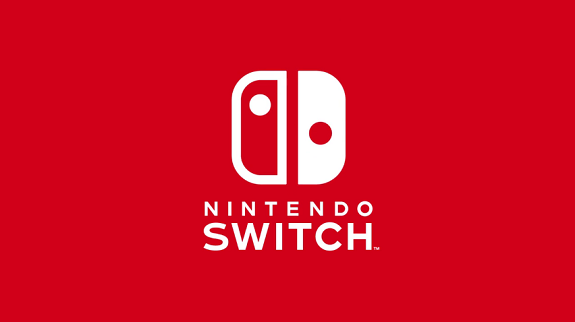 Nintendo Switch: list of confirmed games and developers/publishers
Update: now that the Nintendo Switch is available worldwide, it's time for this page to be discontinued. To check out all the games coming to the Nintendo Switch this year and beyond, make sure to check out the Upcoming Releases page instead (it includes all the games below, and more)!
***
On this page, we are going to list all the games confirmed for the Nintendo Switch, as well as game developers / publishers who have confirmed they are working on games for Nintendo's new console.
Please note that, for the sake of clarity, we are only including games that have been 100% confirmed (or those where there are absolutely no doubts remaining, such as Nintendo's games), and developers who have confirmed they are certified developers (not just those who have expressed interest in the platform). We will try to keep it updated until it doesn't make sense to update it anymore (most likely the Nintendo Switch launch).
If you see that something is amiss, please make sure to let us know!
Nintendo Switch Games confirmed
NB: the developers/publishers below are also bringing games to the Nintendo Switch. We're not listing said games until they have been properly revealed (or at least, anything substantial).
Nintendo Switch Partners – Game development
505 Games
Activision Publishing, Inc.
ARC SYSTEM WORKS Co., Ltd.
ATLUS CO., LTD.
BANDAI NAMCO Entertainment Inc.
Bethesda
Bonus Level Entertainment
CAPCOM CO., LTD.
Choice Provisions
Codemasters
Daedalic Entertainment
DotEmu
Electronic Arts
Epic Games Inc.
FDG Entertainment
FromSoftware, Inc.
Frozenbyte
GameTrust
GRASSHOPPER MANUFACTURE INC.
Gungho Online Entertainment, Inc.
HAMSTER Corporation
Image & Form
INTI CREATES CO., LTD.
KOEI TECMO GAMES CO., LTD.
Konami Digital Entertainment Co., Ltd.
LEVEL-5 Inc.
Marvelous Inc.
Maximum Games, LLC
Nippon Ichi Software, Inc.
Parity Bit Inc.
PlatinumGames Inc.
Raw Fury
SEGA Games Co., Ltd.
Shin'en Multimedia
Spike Chunsoft Co., Ltd.
SQUARE ENIX CO., LTD.
Starbreeze Studios
Take-Two Interactive Software, Inc.
Telltale Games
THQ Nordic
Tokyo RPG Factory Co., Ltd.
Tomorrow Corporation
TT Games
UBISOFT
Warner Bros. Interactive Entertainment
Zoink!
Nintendo Switch Partners – Middleware/Other
Audiokinetic Inc.
Autodesk, Inc.
CRI Middleware Co., Ltd.
DeNA Co., Ltd.
Epic Games Inc. (Unreal Engine 4)
Firelight Technologies
Havok
RAD Game Tools, Inc.
RecoChoku Co., Ltd.
Silicon Studio Corporation
Ubitus Inc.
Unity Technologies, Inc.
Web Technology Corp