RIVE: new trailer, launch month, will be the last game by Two Tribes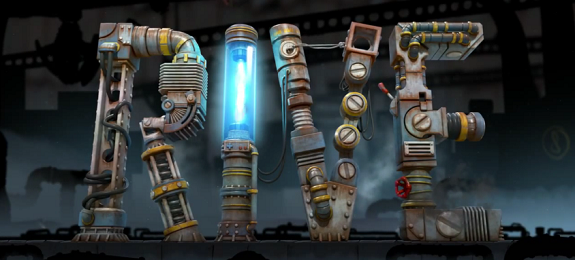 TwoTribes promised some major news for today, and it certainly wasn't an empty promise (at all). This afternoon, they revealed a brand new trailer for RIVE, their intense twin-stick shooter (which is coming to Wii U). As usual, you can watch in 60fps if you select either the 720p or the 1080p resolution!
But that's not all: the trailer also reveals that the game will be released in September 2016. After several delays, Two Tribes is now confident that this is the right month. Of course, we will have to wait a little bit longer before getting a proper release date!
Here's the latest trailer for RIVE:
Finally, there's the biggest piece of news: RIVE will be Two Tribes' latest… and last game. Due to various reasons (listed on their official blog), they will stop making new games once RIVE has been released. Of course, they will keep on supporting RIVE after launch (with patches, ports, etc), which also applies to their previous games. But do not expect new games after that.
We strongly encourage you to go check out their blog post for more details!
RIVE (Wii U eShop) will be released in September in Europe and North America.