Stella Glow available this holiday season in North America
Back in March, Atlus USA announced they were localising Stella Glow for the North American market. Yesterday, they sent a press release to confirm the game would launch this holiday season in North America. They also gave some additional details about the game, which will provide between 40-60h of gameplay.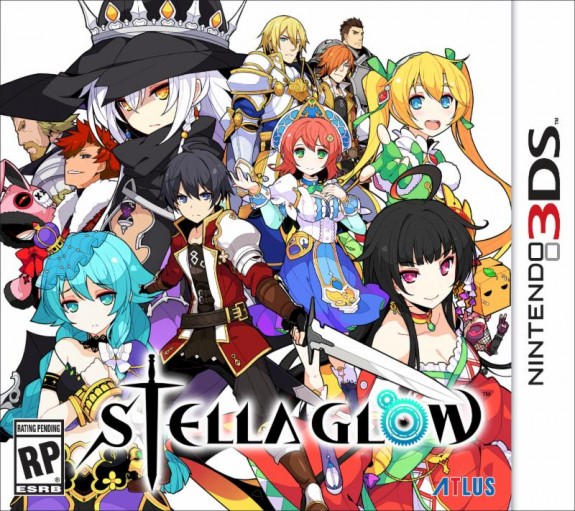 As mentionned several times before, Stella Glow puts you in the shoes of Alto (the protagonist) and Lisette (his childhood friend), who tries to save humanity from the evil witch Hilda. To do so, he'll have to team up with 5 witches, and find the secrets behind them and their Song Magic.
At the beginning, Alto is but a country boy. One day, he hears a song from the forest, and meets Hilda.. but then, he learns she's the Witch of Destruction, who is looking to destroy the word with her Harbingers. Thankfully, Alto and Lisette are saved by the Royal Knights; the protagonist then decides to join the 9th Regiment in order to gather enough witches to stop Hilda.
The game is made of two parts:
– Combat Time: battles that allow you to progress through the game's story, with over 50 maps;
– Free Time: you can explore, upgrade, or form relationships with the characters, but you have a limited number of moves each time.
Here's some of the main features:
Song Magic: Stella Glow features over 20 songs by famous Japanese voice actors, and which are a vital part of combat and the story. It's possible to "tune" the Witche's heart, in order to improve their abilities.
Solid Strategy Gameplay: Stella Glow was developed by the same people behind the Luminous Arc games.
Free Time: Between each mission, you get get an allotment of Free Time. You can use it to upgrade or buy items, tune Witches' hearts, explore, and train.
Forming Bonds: During Free Time, you can deepen relationships with your comrades (which includes romances). Doing so will allow you to unlock new powers and special events.
Plenty of Fight: Stella Glow will provide up to 40-60 hours of story and sidequest content, with "multiple endings, New Game+ mode, and more than 50 maps to battle on".
Even though the game will be fully localised in English, the 20+ songs will be in Japanese. A trailer will be revealed on Atlus's booth, at E3 (which starts in a few hours).
Finally, here's some screenshots (from the Japanese version), along with the North American boxart:
Stella Glow will cost $49.99/CA$59.99, with pre-order starting today. It will be released this holiday period in North America.
Source: Atlus USA