Yo-kai Watch 3: list of passwords / passcodes, QR Codes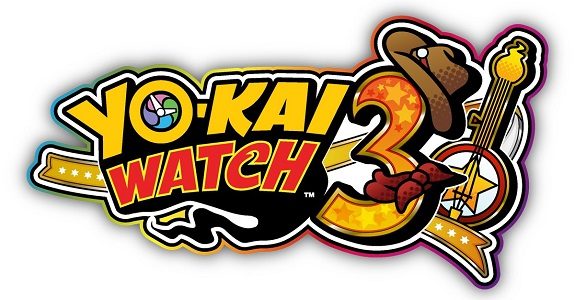 Yo-kai Watch 3 is the third mainline entry of the Yo-kai Watch series, and it's releasing on December 7th 2018 in Europe, and February 8th 2019 in North America. Just like Yo-kai Watch, Yo-kai Watch 2, and Yo-kai Watch Blasters, it features various passwords / passcodes and QR Codes, that allow you to get various in-game items, Yo-kai, and more.
On this page, you will find the list of passwords / passcodes and plenty of QR Codes for the game. It's not really exhaustive at the moment, which is no big surprise as Yo-kai Watch 3 is not yet available in any region. We will make sure to keep updating it on a regular basis, as new passwords / passwordes and QR Codes are shared.
Yo-kai Watch 3: list of passcodes
Important notes: some (most?) of the following codes may only work with the English version of the game (UK, North America).
HSRMT4KSHT
K2SHMAKSYC
STT3KKCHTT
OHN46TKHNH
SKURK7TTHT
Y3110WW1SP
OR4NJ4RM0R
P1NKDR34M
GR33NS0UL
SSNYHWT8ST
MMNUNHSS9H
SM5NFSFHTS
KAHNSN2KAT
YY3KW2I51N
1KUYHN6YIM
STYST8HFHS
SW2RYSSORF
K7RZHZ4IDN
BR1GHTD0LL
B1GB0NUS
R3DW4RR10R
SUSH1T3MPU
1LOV3US4
R0CK3TP4W4
YOK41W4TC8
ST4RRYSK1
L0TS0FLUCK
Y0K41L0VE
K4NMHNN2K5
J3RMZ6GDM8
PRPLCHTESO
Z3NL1GHT3N
NM7TT5HY6N
WS6MC2UN8T
N9MI7SK3HR
MN5WT8HE2N
1NV1Z1BL3
FR3SHV3G
DR1PP1NW3T
W5T2AK8MM6
RK3HM9MON7
A4NWT3MM5K
S7M4AT2N8W
MY3RN7FT5M
HH6YT2HY4U
N7RK9NS2NW
Y6UT3MN5AS
SH4YT2MK7R
MT8WU4RN3I
BLU3TR1CK
PURP13D4RK
4QU4SC4L3
FU11B311Y
U9WD1D0BN7
Y2KT5SR9NK
YHSSFMTCH1
FKUHHFN9C2
KK2KUH4MTY
R9DR3H7VZA
Yo-kai Watch 3: QR Codes
To use QR Codes, you need to head to the bank. This can be done with either Nate and Hailey Anne, but keep in mind that each QR Codes can only be scanned once. In other words, you need to think about which character you want to scan the QR Codes with, since you can only get the reward once. After progressing far enough in the story, items and Yo-kai (among other things) are shared between the two characters, but until that point, you will have to choose who gets what.
Anime QR Codes
Those are special QR Codes shared in the recap of each episode of the Yo-kai Watch anime series (that can be watched on YouTube):
Japanese QR Codes
The following QR Codes are from the Japanese version of the game. They should work with the European and North American versions of the game, but the rewards may be slightly different.
Looking for even more QR Codes? Those from Yo-kai Watch, Yo-kai Watch 2, and Yo-kai Watch Blasters should also work with this game: check out this post for the Yo-kai Watch QR Codes, this one for the Yo-kai Watch 2 QR Codes, and this one for Yo-kai Watch Blasters QR Codes!
Source: Gamy