Nintendo Investor Briefing (Oct. 2018): Nintendo 3DS outlook (and NES / SNES Classic)
During the latest Nintendo Investor Briefing, Shuntaro Furukawa (the new president of the company) talked about the Nintendo 3DS and its outlook, but also the NES / SNES Classic!
For Nintendo, the Nintendo 3DS is a completely separate product, set apart from the Nintendo Switch: it's lightweight hanheld, that also happens to be quite affordable. And affordability is something the company values a lot: it's the handheld's strongest point for them. Thanks to that low price, the Nintendo 3DS often serves as the first contact between Nintendo and its consumers, and that's why it's not going to be discontinued any time soon.
To keep it alive, Nintendo has been doing various things:
in Europe and North America, they started including a game with New Nintendo 2DS XL packs, offering more value for the same price;
special models of New Nintendo 2DS XL were released worldwide.
Another strong point of the Nintendo 3DS is its Software library: there's tons of games to choose from, and there's something for all types of players. For Nintendo, a key element of their strategy lies in conveying the existence of that rich library to new purchasers in order to drive sales.
Finally, Nintendo is planning to release various games around the end of the year / New Year, such as Luigi's Mansion (out next week in Japan), or Mario & Luigi: Bowser's Inside Story + Bowser Jr.'s Journey.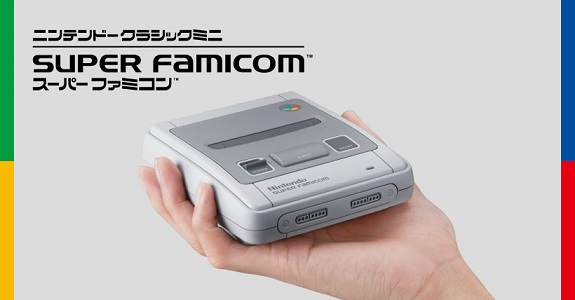 But Nintendo didn't only have eyes for the Nintendo 3DS during the investor briefing; the Nintendo Classic Mini: Family Computer / Nintendo Classic Mini: Nintendo Entertainment System / Nintendo Entertainment System: NES Classic Edition and the Nintendo Classic Mini: Super Famicom / Nintendo Classic Mini: Super Nintendo Entertainment System / Super Nintendo Entertainment System: Super NES Classic Edition were also mentioned.
The two consoles are still selling steadily, with over 10 million units sold worldwide. The former was re-released in June, and the latter was released last year, but they're still enjoying strong sales as must-have products. Since they're quite affordable, Nintendo expects them to be in even greater demand during the holiday season.
Source: Nintendo