Mario & Luigi: Paper Jam – Digital pre-order (NA), commercial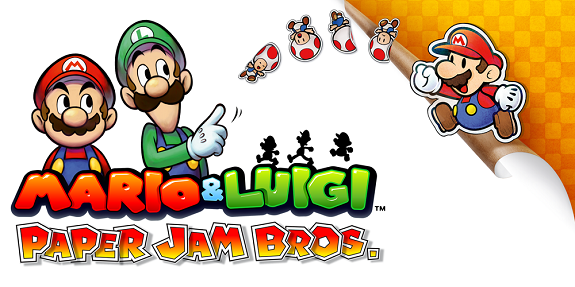 Mario & Luigi: Paper Jam Bros. came out last week in Europe and Japan, but it will not be released in North America until January 22nd. If you really can't wait for the game, you can get your digital pre-order right now from Nintendo's website:
By pre-ordering the digital version of Mario & Luigi, you will be able to pre-load the game, and then starting playing right away when it comes out (on January 21st at 9PM PT / January 22nd, 12AM ET). All you will have to do is launch the game from the Home Menu while being connected to the internet. To pre-order the game, you need 450MB of free space (roughly 3 600 blocks), and $39.99!

Finally, here's a subtitled version of the Japanese TV Commercial for Mario & Luigi: Paper Jam Bros. on Nintendo 3DS:
Mario & Luigi: Paper Jam Bros. (3DS) comes out on January 22nd in North America. The first sales numbers for the game will be revealed tomorrow by Media Create and Famitsu, but based on early reports, they are not very good…