Return to PoPoLoCrois: Marvelous bringing the game to Europe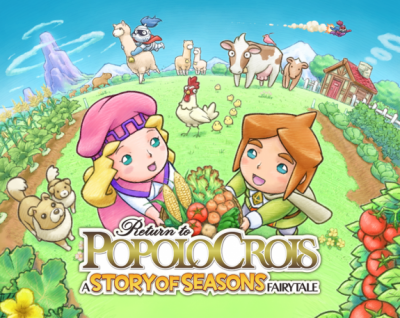 It's been quite a while since we last heard about Return to PoPoLoCrois: A Story of Season Fairytale. The game is supposed to come out this Winter in North America, but with the lack of news, this seems less and less likely. However, XSEED is still hard at work on the localisation, and we should get an update sometime in the near future.
In the mean time, we do have some news for Return to PoPoLoCrois: A Story of Seasons Fairytale… in Europe! Indeed, the game was recently rated by the Australian Classification Board (but not by PEGI/USK): that means an Australian, and therefore European, release is in the works. Unsurprisingly, the publisher is Marvelous Europe, who has published the majority of Marvelous games in Europe in the past few years.
The game received a PG (Parental Guidance) rating, with Mild Impact notice for Violence, Themes and Language:
Unfortunately, there's a lot we don't know about this release, which hasn't even been officially announced. Will the game get a physical version? Will it be released shortly after North America (or even before, like Senran Kagura 2: Deep Crimson?). It's a bit hard to say, when we don't even know all that much about the North American release in the first place!
One thing's for sure though: we should get some new about the game in the upcoming weeks.
Returns to PoPoLoCrois: Story of Seasons (3DS) comes out this Winter in North America.
Source: ACB