ACB/USK Ratings: SteamWorld Bundle (Wii U) / Disney Magical World 2 for Europe
SteamWorld Bundle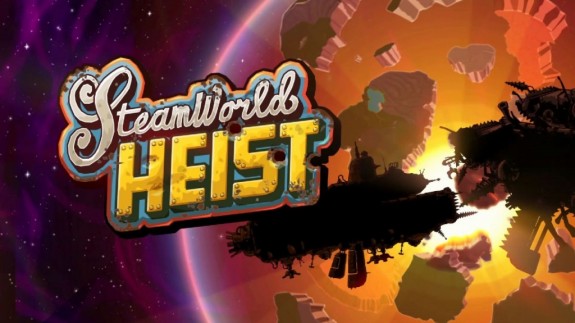 In the latest episode of The Engine Room, Julius and Brjánn from Image & Form explained that SteamWorld Heist was coming "very soon" to Wii U. And when asked whether there would be a physical versiono of the game for that platform, their camera's mysteriously died and they conveniently forgot to answer the question.
And last month, a mysterious "SteamWorld bundle" was rated in Germany, by the USK. This bundle most likely includes SteamWorld Dig and SteamWorld Heist (it would be surprising for SteamWorld Tower Defense to be included), though it's not clear if it will be released at retail.
Given last month's "tease", and the fact that one of the two games is already available on the Nintendo eShop, it wouldn't make sense for it to be a digital-only bundle (especially since it was not rated for any other platform, not even the Nintendo 3DS).
No doubt we should hear about this mysterious SteamWorld Bundle within the next few weeks, when the release date of the Wii U version of SteamWorld Heist is announced.
Source: USK
Head after the break for the rest of this post!
Disney Magical World 2
Back in May, Nintendo of America announced that Disney Magical World 2 would be released on October 14th in North America. The game hasn't been announced for Europe yet, but it does look like it's on its way: it was recently rated by the ACB in Australia. No doubt we will be getting an announcement within the next few weeks.
Dex
Finally, we have the PEGI rating for Dex, coming to Wii U later this year: