SteamWorld Heist: The Engine Room #16 – Q&A (Wii U release, crossbuy discount, DLC)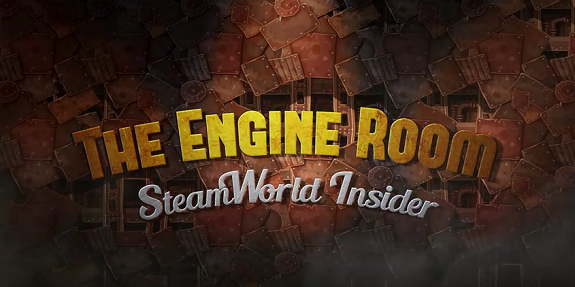 Wondering when the Wii U version of SteamWorld Heist will be released, and if it will be crossbuy? Then stop wondering at once, and watch the latest episode of The Engine Room, Image & Form's web show about all things SteamWorld. Julius and Brjánn answers those two questions, and several more!
First, Image & Form confirms that the the Wii U and Nintendo 3DS versions of SteamWorld Heist will not be truly crossbuy. Instead, there will be a crossbuy discount, similar to the one offered for SteamWorld Dig. Unfortunately, we don't know how much money fans buying both versions will be able to save.
The reason given for the lack of crossbuy is pretty sensible: the Wii U and Nintendo 3DS are too different from each other, from a development perspective. In other words, developing the two versions required much more effort than with the PS4 and PSV versions.
Unfortunately, we don't know when the Wii U versions will be released, but according to Julius and Brjánn, it will be "very soon".
As for future DLC, Julius and Brjánn explain that all future DLC would be released pretty much simultaneously on all platforms. The Outside did come out on Nintendo 3DS first, but that was because only the Nintendo 3DS version of SteamWorld Heist was available at the time.
Here's episode 16 of The Engine Room:
SteamWorld Heist (Wii U eShop) will be released later this year in Europe and North America.
Source: Image & Form