Zelda: Twilight Princess manga debuting next week, will be bi-weekly
Earlier this week, we learned that Akira Himekawa's new manga would be based on The Legend of Zelda: Twilight Princess. Unfortunately, we didn't have any details about the manga itself, or when it would debut. All we knew is that it would be serialised in Shokgakukan's MangaOne app.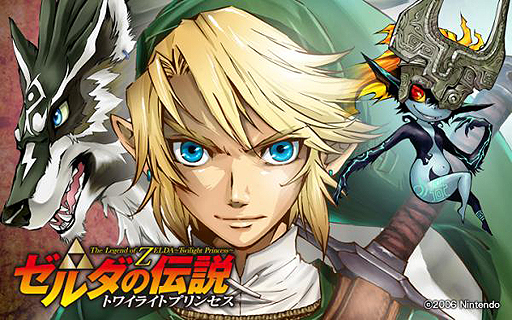 On Wednesday, it was announced that the manga would debut on Monday, February 8th at:
Japan: 12AM
Europe: 4PM (February 7th)
UK: 3PM (February 6th)
North America (ET): 10AM (February 7th)
North America (PT): 7AM (February 7th)
A new chapter will be published every two weeks via the MangaOne app, which is available on Android and iOS. Obviously, the chapters will only be available in Japanese, as no announcement has been made regarding an English version of the manga. However, there's no doubt one such version will be released later down the line, but fans will most likely have to wait until the manga is complete.
The Legend of Zelda: Twilight Princess HD (Wii U) comes out on March 4th in Europe and North America, and March 10th in Japan.
Source: 4Gamer.net