Zelda: Twilight Princess – Manga by Akira Himekawa coming this year
If you're a fan of the Zelda series, you've definitely heard of Akira Himekawa: it's the name of a mangaka duo, who is behind the various manga adaptations of several games in the series. Their last manga for Zelda was the adaptation of The Legend of Zelda: Phantom Hourglass, in 2008 (though they did draw a prologue for The Legend of Zelda: Skyward Sword, published in the Hyrule Historia book).
Back in July, they announced that they would make their comeback with a new Zelda manga in 2015. Fans speculated about which game would be adapted, and many of them thought it would be The Legend of Zelda: Tri Force Heroes (due to it being the most recent Zelda game, but also because Akira Himekawa already made a manga for The Legend of Zelda: Four Swords).
Due to various circumstances, the proper announcement had to be delayed until today. The duo revealed on Twitter that their new manga would be based on The Legend of Zelda: Twilight Princess (which came out in 2006 on GameCube/Wii, and is getting a HD Remaster on Wii U next month). The manga will be serialised in MangaONE, an app by Shogakukan.
More details about the manga will be revealed at a later date. Until then, here's a teaser picture: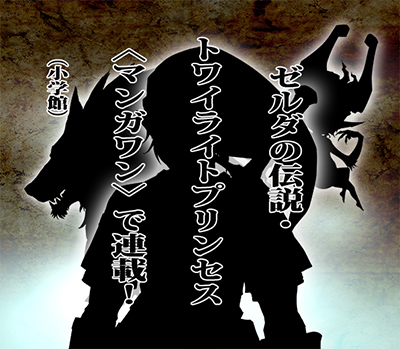 Source: Akira Himekawa