Splatoon / Pokémon Rumble World: download sizes
A few months ago, Nintendo of America launched a new service on its official website, allowing people to (pre)order games and have them downloaded automatically to their console. This rather neat feature is quite interesting, even if you don't live in North America, as it allows us to get the download sizes of games even before they're added to the Nintendo eShop!
Following the Nintendo Direct, last week, Nintendo of America launched pre-orders on its website, allowing us to get the download size for Splatoon. The good news is: it's a rather small game… so small, it can probably fit on the internal memory of a Basic Pack Wii U! After all, the North American version of Splatoon only requires 1 812MB of free space.
This may seems unusually small, but Nintendo games are known for being optimised, and most of them are quite small compared to other Wii U games on the Nintendo eShop. What's more, Splatoon doesn't really have extensive voice acting, and there doesn't seem to be many pre-rendered cutscenes either (which usually take a lot of space on the disc / cartridge).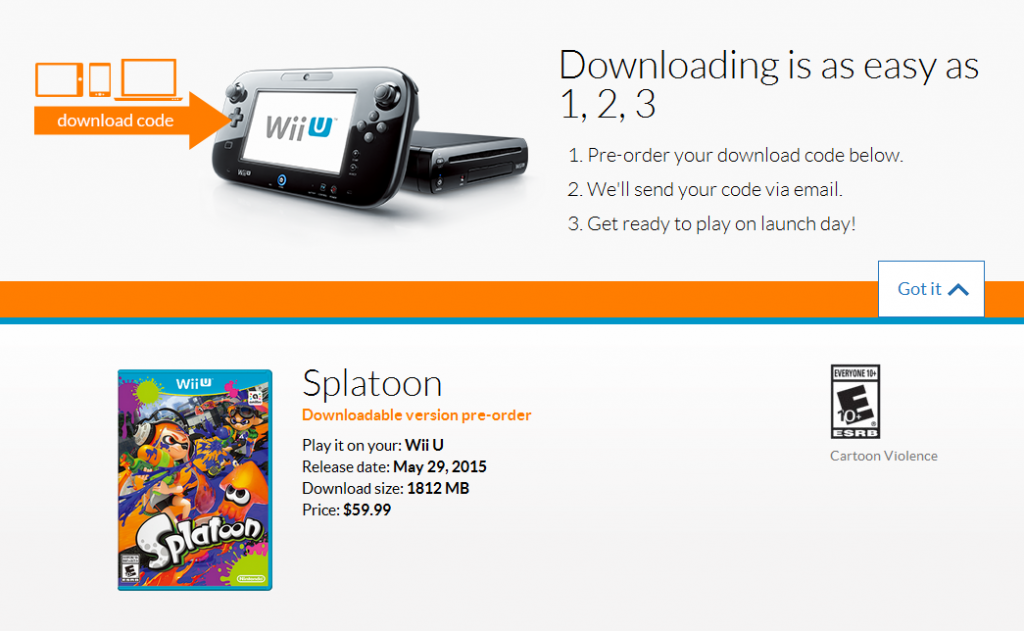 And thanks to the Japanese press release (thanks, Serebii), we also have the download size for Pokémon Rumble World, coming out on April 8th worldwide. This free 2 play game shouldn't make you upgrade your SD Card, as it only requires 110MB of free space (that's roughly 850 blocks).
Source: Nintendo