NicoNico Chokaigi: over 150 000 visitors / 7 million online viewers in 2015
The 2015 edition of NicoNico Chokaigi took place this week-end at the Makuhari Messe in Tokyo, and it was a resouding success for its operators (DWANGO and Niwango).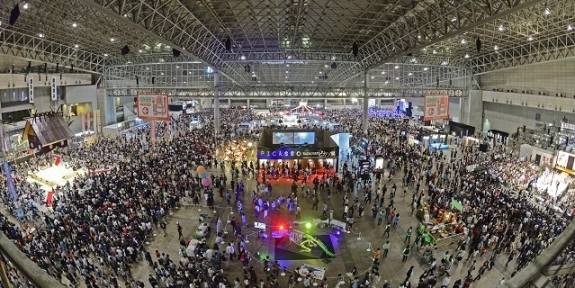 This morning, they announced that the total of visitors for the 2015 edition of NicoNico Chokaigi was 151 115, which is 20.9% more compared to 2014 (with 124 966 visitors). During the first edition, 92 384 people went to NicoNico Chokaigi, and since then, the event has only been getting bigger and bigger.
An important aspect of NicoNico Chokaigi is that most of the events are also streamed live on NicoNico. And this year, the number of people watching those live was bigger than ever: they were 7 940 495 in total! For Nintendo fans, the highlights were definitely the Game Center CX special and the Pokkén Tournament stage show, as well as the Splatoon livestreams!
Of course, DAWNGO and Niwango also announced that NicoNico Chokaigi would also take place in 2016, though further details have yet to be announced. Since the event gets more and more popular every year, it would have been surprising if there was no 2016 edition for it!
Source: AnimeAnime
A big thanks to StreetsAhead for the help with translation!