Super Smash Bros. Ultimate: all the details, pictures, videos, etc. from the official Twitter account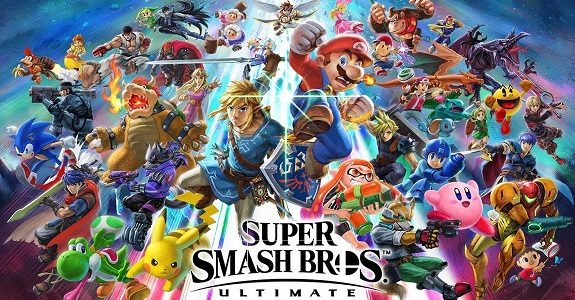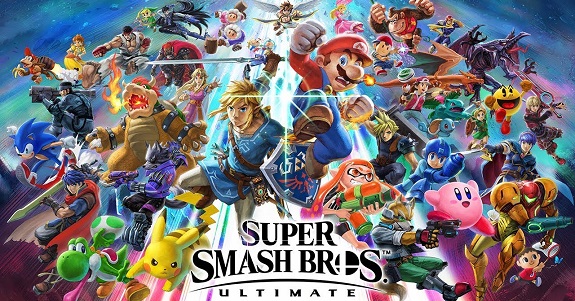 For Super Smash Bros. for Wii U and Nintendo 3DS, Masahiro Sakurai himself shared new screenshots and details via Miiverse. We actually got a fair amount of brand new details about the games, including some that were not even mentioned in the various presentations (Nintendo Direct, E3, etc.). And for Super Smash Bros. Ultimate, it looks like we're getting daily updates on the official Super Smash Bros. account, in Japan.
It's not clear if the tweets are from Masahiro Sakurai himself, or if they will be officially translated in English for the Nintendo of Europe and America Twitter accounts, though. In any case, we're going to gather all the details, screenshots, and videos shared on the official Twitter account on this page, so you can find it all in one place (for convenience purposes)!
Super Smash Bros. Ultimate – Latest Daily Updates
November 13th
Today's fighter is Little Mac, who only uses his fists to fight. He's a special character with a Power Meter: when it's filled up, he can use a KO Uppercut, which can really turn the battle around if used at the right time. Thanks to his Final Smash, he can transform into Giga Mac, and deliver a furious rush of punches.
Little Mac first appeared in Punch-Out!!, originally released on Arcade back in 1984. He's a 17-year-old boxer from America, who has to defeat some major opponents in order to become the world champion. Fun fact: he did not even have a name in that game!
November 9th
Today's item is another Assist Trophy: Yuri Kozukata, the protagonist of Fatal Frame: Maiden of Black Water / Project Zero: Maiden of Black Water. She uses her Camera Obscura to paralyse fighter a short time. Needless to say, getting paralysed in the middle of battle is something you definitely want to avoid at all costs!
Also, we got more details about Spirits. They can be found in two variants:
Primary: they boost the physical abilities of your fighter;
Support: they provide special skills
It's up to you to find the right combination of Spirits for your fighters!
November 8th
Today's fighter is Captain Olimar, from the Pikmin series. His battle style is quite unique: he actually issues commands to various types of Pikmin. Each colour of Pikmin corresponds to a different ability. Interesting detail: Olimar's alternate appearance replaces him with Alpha, his partner!
Olimar first appeared in Pikmin, originally released on GameCube back in 2001. By the way, did you know that the name of the mysterious creatures known as "Pikmin" actually comes from the pikpik carrots, Olimar's favourite (he's the one who name the little fellas)?
November 7th
This week's music track is Guile Stage, from Street Fighter II (Arrangement Supervisor: Yuzo Koshiro):
By the way, in case you missed it, the official website has been updated with the English and Japanese version of Lifelight, the main theme (the version with vocals):
And today, we also got some details about an element introduced in the Super Smash Bros. Direct last week, Spirits. Those are characters that have lost their physical forms. They play a key role in Super Smash Bros. Ultimate, as equipping your fighter with them allows you to power them up with various abilities.
One of the way to get Spirits is to take part in Spirit Battles. Those special battles have specific conditions, generally related to the charactr you're battling. Win those matches and you will get a chance to capture the spirit!
November 6th
Today's item is an Assist Trophy: Spring Man. Just like in ARMS, he jumps and dashes around the stage, and he uses his stretchy arms to punch everyone on his path. He can also unleash a Rush Attack when he's in a pinch!
Spring Man first appeared in ARMS, released in 2017 on the Nintendo Switch. He's the main character of that game. By the way, it's not just his arms that are springy: even his very hairstyle is! His fighting spirit is quite simply indomitable.
November 5th
Today's fighter is Ken, Ryu's Echo Fighter. The differences between the two characters are actually based on those from the original game: Ken's Hadoken has a different shape, his Shoryuken has flames, and he's a bit faster. Finally, he has two Final Smash attacks: Shinryuken and Shippu Jinraikyaku, depending on whether you're standing near another fighter or not.
November 2nd
This week's music track is Battle! (Wild Pokémon), from Pokémon Sun and Moon. It was arranged by Hiroyuki Kawada!
And the latest fighter is Incineroar, revealed during the Nintendo Direct presentation on Thursday. Many of its special moves come from the world of pro wrestling, which is hardly surprising given its very appearance is based on a pro wrestler!
In Super Smash Bros. Ultimate, many of Incineroar's moves are from Pokémon Sun and Moon: Darkest Lariat, Cross Chop, Revenge, etc.. Also, its Final Smash is none other than Max Malicious Moonsault, that allows him to deal a powerful blow thanks to the Z-Power!
Incineroar first appeared in Pokémon Sun and Moon, originally released in 2016. It's the final evolution of Litten, one of the three starters. He has a pretty good balance between attack and defense, and his burning spirit burns as strong as a pro wrestler's!
November 1st
Today's item is another Assist Trophy: Klaptrap. Those little buggers move back and forth on the stage, and they jump at the nearest fighter… before biting them down repeatedly. But don't be fooled by their small size: those jaws are extremely dangerous… ouch!
Super Smash Bros. Ultimate – Previous updates
Source: Super Smash Bros. (Twitter)