Super Smash Bros. Ultimate: all the details, pictures, videos, etc. from the official Twitter account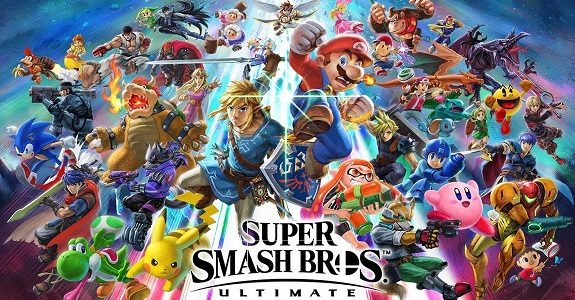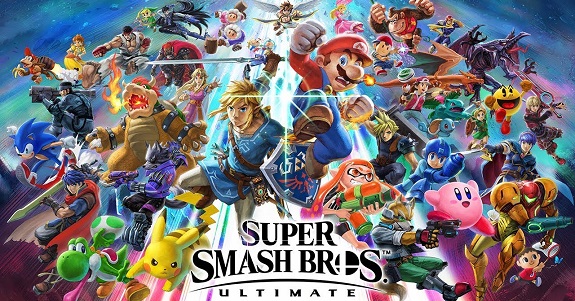 For Super Smash Bros. for Wii U and Nintendo 3DS, Masahiro Sakurai himself shared new screenshots and details via Miiverse. We actually got a fair amount of brand new details about the games, including some that were not even mentioned in the various presentations (Nintendo Direct, E3, etc.). And for Super Smash Bros. Ultimate, it looks like we're getting daily updates on the official Super Smash Bros. account, in Japan.
It's not clear if the tweets are from Masahiro Sakurai himself, or if they will be officially translated in English for the Nintendo of Europe and America Twitter accounts, though. In any case, we're going to gather all the details, screenshots, and videos shared on the official Twitter account on this page, so you can find it all in one place (for convenience purposes)!
Super Smash Bros. Ultimate – Latest Daily Updates

June 22nd
Today's fighter is… Ice Climbers, who make their first appearance in almost 10 years! If Nana and Popo fight together, does that mean they're as strong as two fighters?! Fun fact: even though the two are never seen without the other, only Nana appears on the boxart of Ice Climbers on the NES!
June 21st
Today, just one fighter was introduced: Link, who sports his design from The Legend of Zelda: Breath of the Wild. He can pick up arrows that he's fired. His bombs have been replaced by the Remote Bomb Rune, which allows him to detonate them whenever he wants.
June 20th
Today, a new soundtrack sample was added to the official website: Bomb Rush Blush from Splatoon (arranged by Tomoya Ohtani):
Today's Assist Trophy is a new one: Bomberman. As expected, he sets up bombs on the stage, and yes… those do explode in a cross shape! By the way, when the manual for the original game was written, Bomberman was reffered to as… Lode Runner!
June 19th
Today's fighter is the one and only Mario. He has a wide variety of moves, and he's an all-around fighter that can deal with pretty much any kind of situation. In this game, he also sports his wedding and Builder outfits (from Super Mario Odyssey and Super Mario Maker respectively). Cappy is also there! Mario appeared in Super Mario Bros., originally released on the Famicom / NES in 1985. The designs and names have changed since then…
Today's stage is none other than Battlefield: by far the most iconic stage in the game, that's come to represent the series itself over time. It sports a brand new design this time around: it can be seen floating in the sky, with gorgeous nature all around.
Finally, today's item is Black Hole, a new item introduced in Super Smash Bros. Ultimate.. When placed on the stage, it sucks fighters in using the power of gravity. Try to avoid getting close to it at all costs!

June 15th
Today's fighter is none other that Daisy, an echo fighter based on Peach (which means they share the same basic techniques). She's quite the cheerful and active princess, with chestnut hair and blue eyes. It looks like she hasn't quite come to terms with the fact that she's a princess. Her first appearance is in Super Mario Land, released on 1989 on GameBoy.
And today's "item" is Alolan Vulpix, one of the new Pokémon found in Poké Balls. It freezes opponents with its ice attack.
June 14th
Today, another newcomer was introduced: Ridley, from the Metroid series. He uses his long tails and sharp claws to dish devastating attacks. His Final Smash consists in him shooting a stream of fiery plasma at his opponents… and Samus' ship.
Today's update also introduces an item called Super Star Ring in Japanese (and presumably Launch Star in English… that's how they're called in Super Mario Galaxy at least). It sends flying far away any fighter that comes into contact with it. Depending on where it's been placed, you can get some neat K.O.s!
June 13th
The Inklings attack using various weapons from the Splatoon universe. If you ink opponents, your attacks deal more damage. Their fashion sense is on point!
The Squid Sisters appear in the game as an Assist Trophy. During their performance, the camera closes up more and more on the two idols, making the fighting space narrower and narrower for fighters. Please make sure not to be distracted by their song!

Super Smash Bros. Ultimate – Previous updates
Coming soon!
Source: Super Smash Bros. (Twitter)