[TGS 15] Hyrule Warriors Legends: more characters to be revealed, amiibo support confirmed
A few minutes ago, 4Gamer.net published their interview with Yosuke Hayashi, Producer of Hyrule Warriors and Hyrule Warriors Legends. In it, M. Hayashi explains why the game is coming out on Nintendo 3DS, and gives some additional details about the game, such as amiibo compatibility and more.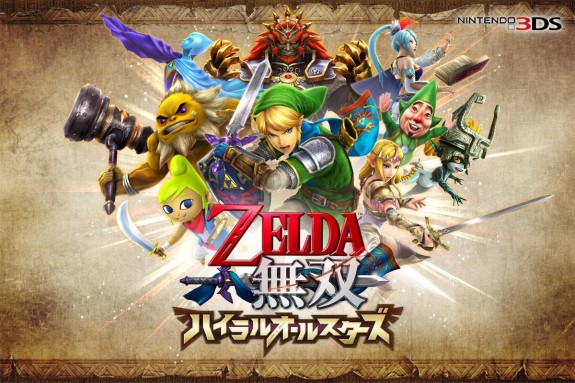 First, he explains that Hyrule Warriors Legends is coming to Nintendo 3DS for one good reason: right after the launch of Hyrule Warriors, many players in Japan and abroad told the developers they would really like to be able to play the game on their handheld. Also, Yosuke Hayashi notes that there had already been several Zelda games on Nintendo DS and Nintendo 3DS, so this was an opportunity they couldn't pass.
He also explains that Toon Link, Tetra and the King of Hyrule would be unlockable in Hyrule Warriors via a serial code, found in the box of Hyrule Warriors Legends on Nintendo 3DS. Therefore, it should be possible for players without a Wii U to give their codes to a friend with Hyrule Warriors on Wii U.
We also got the confirmation that Hyrule Warriors Legends would get more additional characters (besides Toon Link, Tetra and the King of Hyrule), and that they would be revealed at a later date.
In the interview, Yosuke Hayashi talks a bit about the development of Hyrule Warriors Legends, and the challenge they faced on the weaker hardware of the Nintendo 3DS. Apparently, they spent a lot of time fine tuning the game in order to display the right amount of enemies on screen, so that it would be convincing enough for players.
After all, one of the main selling points of a "Warriors" game is to be able to take on huge groups of enemies at once. But if the hardware is not powerful enough for that, it's definitely going to disappoint fans. Therefore, the developers had to find ways to optimise the game, and display as many enemies as possible on screen.
One of the "tricks" they used for Hyrule Warriors Legends on Nintendo 3DS is quite simply to disable stereoscopic 3D on Nintendo 3DS and Nintendo 3DS XL. Only the New Nintendo 3DS and New Nintendo 3DS XL, with their beefed-up CPU, will be able to display stereoscopic 3D visuals.
But what about amiibo, you ask? Yosuke Hayashi reveals that the team have plans to make Hyrule Warriors Legends compatible with amiibo, but doesn't say more about this. Apparently, players will be able to unlock some extras, just like in Hyrule Warriors on Wii U, but we don't know what for now.
About DLC, Yosuke Hayashi reiterates that all the DLC characters from Hyrule Warriors on Wii U would be in Hyrule Warrios Legends right from the start, without having to buy anything (but they will NOT be transferrable). He didn't say whether the game would get DLC, as the team is currently focusing on completing development, but he explained they would think about it if there's enough demand for it.
Finally, we learn that development is almost complete: the developers are done implementing everything they wanted to implement, and they're currently working hard on balancing and polishing the game.
An extra tidbit from the livestream: all the features from Hyrule Warriors will be in Hyrule Warriors Legends, with the exception of the Challenge Mode (due to the 3DS screen being too small).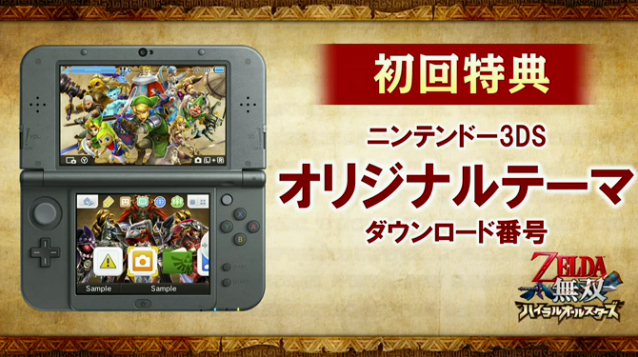 Hyrule Warriors Legends (3DS) comes out on January 21st in Japan, and in Early 2016 in Europe and North America.
Source: 4Gamer.net