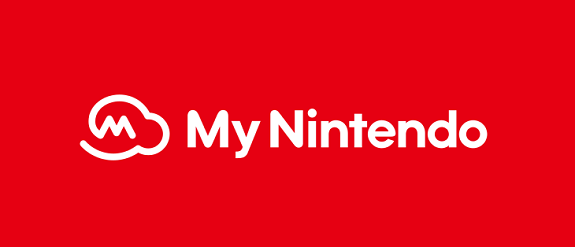 My Nintendo is the replacement of Club Nintendo, which was discontinued in October 2015. Just like the former loyalty programme, it allows players to trade hard-earned coins for various rewards (only digital for now). On this page, you will find the list of list of all rewards available in Europe, North America, and Japan, along with the date they will be removed from the rewards catalogue.
We created this page for several reasons:
to allow you to easily find out what kind of rewards are available at any given time;
allow users to easily check out which rewards are available in each region. This is particularly useful for users who have a Nintendo Account in more than one region: they can easily see if there's something interesting to get without having to switch accounts;
we will have notices via Twitter when rewards are about to be removed (1 week, and 24h notice). We will redirect to this page.
We will do our best to keep this page updated, but if you happen see that anything is amiss or incorrect, please make sure to drop us a line!
NB: all games/discounts rewards can only be redeemed once per account. Also, rewards are removed at the same time worldwide, generally at:
Europe: 10AM when DST is off / 9AM when DST is on
UK: 9AM when DST is off / 8AM when DST is on
North America (EST): 4AM when DST is off / 3AM when DST is on
North America (PST): 1AM when DST is off / 12AM when DST is on
Japan: 5PM
Japan
No end date/Unknown
[Wii U] 1 hour ticket for Wii Karaoke U (eShop): 100 Platinum Coins
[3DS] My Nintendo Theme 3: Link (Theme): 200 Platinum Coins [can only be redeemed once]
[3DS] My Nintendo Theme 2: Donkey Kong (Theme): 200 Platinum Coins [can only be redeemed once]
[3DS] My Nintendo Theme 1: Mario (Theme): 200 Platinum Coins [can only be redeemed once]
[3DS] My Nintendo Theme 4: Samus (Nintendo 3DS Theme): 200 Platinum Coins [can be redeemed only once]
[3DS] My Nintendo Theme 5: Isabelle (Nintendo 3DS Theme): 200 Platinum Coins [can only be redeemed once]
[3DS] My Nintendo Picross – The Legend of Zelda: Twilight Princess (eShop): 1 000 Platinum Coins
[Mobile] 10 Miitomo Drop game tickets (Miitomo): 250 Platinum Coins [can only be redeemed once] [Link]
[Mobile] Miitomo Drop game ticket (Miitomo): 85 Platinum Coins [can be redeemed 5 times per month] [Link]
[Mobile] Miitomo Drop 5 game tickets (Miitomo): 420 Platinum Coins [can be redeemed 2 times per month] [Link]
[Mobile] Toad (Super Mario Run): Free [Link]
[Mobile] 1000 Coins (Super Mario Run): 60 Platinum Coins [Link]
[Mobile] 2000 Coins (Super Mario Run): 100 Platinum Coins [Link]
[Mobile] 3000 Coins (Super Mario Run): 140 Platinum Coins [Link]
[Mobile] White Flower Patch (Super Mario Run): 30 Platinum Coins (can be redeemed 99 times) [Link]
[Mobile] Block E (Super Mario Run): 100 Platinum Coins (can be redeemed 10 times) [Link]
[Mobile] 5 Toad Rally Tickets (Super Mario Run): 150 Platinum Coins [Link]
[Mobile] 10 Toad Rally Tickets (Super Mario Run): 250 Platinum Coins [Link]
[Mobile] Gold Mario Statue (Super Mario Run): 300 Platinum Coins (can only be redeemed once) [Link]
[Mobile] Gold Bowser Statue (Super Mario Run): 300 Platinum Coins (can only be redeemed once) [Link]
[Mobile] 10 Orbs (Fire Emblem Heroes): 0 Platinum Coins (can be redeemed only once) [Link]
[Mobile] 500 Universal Crystals (Fire Emblem Heroes): 100 Platinum Coins [Link]
[Mobile] Stamina Potion (Fire Emblem Heroes): 100 Platinum Coins [Link]
[Mobile] Light's Blessing (Fire Emblem Heroes): 100 Platinum Coins (can be redeemed three times) [Link]
[Mobile] Dueling Crest (Fire Emblem Heroes): 100 Platinum Coins [Link]
[Mobile] 500 Universal Shards (Fire Emblem Heroes): 100 Platinum Coins [Link]
[Mobile] 2000 Hero Feathers (Fire Emblem Heroes): 100 [Link]
[Mobile] Gold Peach Statue (Super Mario Run): 300 Platinum Coins (can only be redeemed once) [Link]
[Mobile] OK Motors cap: 300 (can only be redeemed once) [Link]
[Mobile] OK Motors jacket: 300 (can only be redeemed once) [Link]
[Mobile] 5 000 bells: 100 [Link]
[Mobile] 20 craft materials (wood): 50 [Link]
[Mobile] 20 craft materials (steel): 50 [Link]
[Mobile] 20 craft materials (cotton): 50 [Link]
[Mobile] 20 craft materials (paper): 50 [Link]
[Mobile] 20 craft materials (preserves): 50 [Link]
[Mobile] 50 Leaf Tickets: Free (can only be redeemed once) [Link]
[Mobile/PC] Splatoon 2 (Wallpaper): 50 Platinum Coins [Link]
[PC/Mobile] Wallpaper – ARMS: Mechanica (Wallpaper): 50 Platinum Coins [Link]
[PC/Mobile] Metroid: Samus Returns A (Wallpaper): 50 [Link]
[PC/Mobile] Metroid: Samus Returns B (Wallpaper): 50 [Link]
[PC/Mobile] Super Mario Odyssey (Wallpaper): 50 [Link]
December 20th
[My Nintendo Store] My Nintendo Store Exclusive Pouch 「8bit Mario」: 50 [Link]
December 31st
[Wii U] 30% off Super Mario 64 (Virtual Console): 250 [Link]
[Wii U] 30% Super Mario 3D World (Nintendo eShop): 150 [Link]
[Wii U] Mario Kart 8 DLC Pack 1 (DLC): 90 [Link]
[New 3DS] 30% off Kirby's Dream Course (Virtual Console): 20 [Link]
[New 3DS] 30% off Super Metoid (Virtual Console): 20 [Link]
[New 3DS] 30% off Mario's Super Picross (Virtual Console): 20 [Link]
[3DS] Mario's Winter Wonderland (Nintendo 3DS Theme): 20 [Link]
[3DS] Animal Crossing: Jingle's Christmas (Nintendo 3DS Theme): 20 [Link]
January 8th
[3DS] Pokémon Gold (Nintendo 3DS Theme): 20 [Link]
[3DS] Pokémon Silver (Nintendo 3DS Theme): 20 [Link]
[3DS] Pokémon Gold Version / Pokémon Silver Version: Cast (Nintendo 3DS Theme): 100 [Link]
January 9th
[My Nintendo Store] 30% off My Nintendo Store Exclusive Multi-Smartphone Case 「The Legend of Zelda」: 50 [Link]
[My Nintendo Store] 30% off My Nintendo Store Exclusive Multi-Smartphone Case 「Grizzco Industries-provided Smartphone」: 50 [Link]
[My Nintendo Store] 30% off My Nintendo Store Exclusive Multi-Smartphone Case 「Animal Crossing: Pocket Camp (Denim)」: 50 [Link]
[My Nintendo Store] 30% off My Nintendo Store Exclusive Multi-Smartphone Case 「Animal Crossing: Pocket Camp (Camping Ground)」: 50 [Link]
[My Nintendo Store] 30% off My Nintendo Store Exclusive Multi-Smartphone Case 「Animal Crossing: Pocket Camp (Fruits)」: 50 [Link]
[My Nintendo Store] 30% off My Nintendo Store Exclusive Multi-Smartphone Case 「Animal Crossing: Pocket Camp (Smartphone)」: 50 [Link]
January 31st
[3DS] 20% off Animal Crossing: New Leaf – Welcome amiibo (Nintendo eShop): 450 [Link]
[3DS] 20% off Animal Crossing: Happy Home Designer (Nintendo eShop): 600 [Link]
[3DS] 40% off Animal Crossing: Happy Home Designer (Nintendo eShop): 130 [Link]
[3DS] 40% off Animal Crossing: New Leaf – Welcome amiibo (Nintendo eShop): 90 [Link]
[3DS] 30% off Ever Oasis (Nintendo eShop): 120 [Link]
[3DS] 30% Pokémon Trading Card Game (Virtual Console): 15 [Link]
[New 3DS] 30% off Super Mario Kart (Virtual Console): 20 [Link]
[New 3DS] 30% off F-Zero (Virtual Console): 20 [Link]
[Wii U] 40% off Star Fox Zero (Nintendo eShop): 180 [Link]
[Wii U] 40% off The Legend of Zelda: Twilight Princess HD (Nintendo eShop): 180 [Link]
[Wii U] 40% off Tokyo Mirage Session #FE (Nintendo eShop): 220 [Link]
[Wii U] 30% off Pokémon Pinball Ruby & Sapphire (Virtual Console): 15 [Link]
[Wii U] 30% off Mario & Luigi: Superstar Saga (Virtual Console): 15 [Link]
February 28th
[3DS] Pokémon: Pikachu & Poké Ball (Nintendo 3DS Theme): 100 [Link]
[3DS] Kirby: Battle Royale – Saikyou Kirby Kettei-sen! (Nintendo 3DS): 100 [Link]
[3DS] 30% off Hey! Pikmin (Nintendo eShop): 120 [Link]
[3DS] 40% off Miitopia (Nintendo eShop): 160 [Link]
[3DS] 30% off Pokémon Super Mystery Dungeon (Nintendo eShop): 120 [Link]
[3DS] 30% off Pokémon Battle Trozei (Nintendo eShop): 20 [Link]
[3DS] 30% off Kirby: Planet Robobot (Nintendo eShop): 120 [Link]
[3DS] 30% off Kirby's Star Stacker (New Nintendo 3DS Virtual Console): 20 [Link]
[3DS] 30% off Panel de Pon (New Nintendo 3DS Virtual Console): 20 [Link]
[3DS] The Legend of Zelda: Breath of the Wild: A New Adventure (Nintendo 3DS Theme): 20 [Link]
[Wii U] 40% off The Legend of Zelda: Skyward Sword (Wii Download): 80 [Link]
[Wii U] 40% off Xenoblade Chronicles X (Nintendo eShop): 240 [Link]
March 31st
[Mobile] Star Patterned Hat (6 Colours) (Miitomo): 150 [Link]
[Mobile] Snowman Slippers (3 Colours) (Miitomo): 150 [Link]
Europe / Australia
No end date
[3DS] My Nintendo Theme 2: Donkey Kong (Theme): 200 Platinum Coins [can be redeemed only once]
[3DS] My Nintendo Theme 1: Mario (Theme): 200 Platinum Coins [can be redeemed only once]
[3DS] My Nintendo Theme 3: Link (Theme): 200 Platinum Coins [can be redeemed only once]
[3DS] My Nintendo Theme 4: Samus (Nintendo 3DS Theme): 200 Platinum Coins [can be redeemed only once]
[3DS] My Nintendo Theme 5: Isabelle (Nintendo 3DS Theme): 200 Platinum Coins [can only be redeemed once]
[3DS] Yo-kai Watch: Jibanyan (Nintendo 3DS Theme): 100 Platinum Coins [can be redeemed only once]
[3DS] My Nintendo Picross – The Legend of Zelda: Twilight Princess (eShop): 1 000 Platinum Coins
[3DS] Flipnote Studio (Nintendo eShop): 200 Platinum Coins [can only be redeemed once] [Europe / Australia]
[3DS] Nikki & Friends (Theme): 200 Platinum Coins [Europe / Australia]
[Mobile] 10 Miitomo Drop game tickets (Miitomo): 250 Platinum Coins [can only be redeemed once] [Europe]
[Mobile] Miitomo Drop game ticket (Miitomo): 85 Platinum Coins [can be redeemed 5 times per month] [Europe]
[Mobile] Miitomo Drop 5 game tickets (Miitomo): 420 Platinum Coins [can be redeemed 2 times per month] [Europe]
[Mobile] Toad (Super Mario Run): Free [Europe]
[Mobile] 1000 Coins (Super Mario Run): 60 Platinum Coins [Europe]
[Mobile] 2000 Coins (Super Mario Run): 100 Platinum Coins [Europe]
[Mobile] 3000 Coins (Super Mario Run): 140 Platinum Coins [Europe]
[Mobile] White Flower Patch (Super Mario Run): 30 Platinum Coins (can be redeemed 99 times) [Europe]
[Mobile] Block E (Super Mario Run): 100 Platinum Coins (can be redeemed 10 times) [Europe]
[Mobile] 5 Toad Rally Tickets (Super Mario Run): 150 Platinum Coins [Europe]
[Mobile] 10 Toad Rally Tickets (Super Mario Run): 250 Platinum Coins [Europe]
[Mobile] Gold Mario Statue (Super Mario Run): 300 Platinum Coins (can only be redeemed once) [Europe]
[Mobile] Gold Bowser Statue (Super Mario Run): 300 Platinum Coins (can only be redeemed once) [Europe]
[Mobile] 10 Orbs (Fire Emblem Heroes): Free (can be redeemed only once) [Europe]
[Mobile] 500 Universal Crystals (Fire Emblem Heroes): 100 [Europe]
[Mobile] Stamina Potion (Fire Emblem Heroes): 100 [Europe]
[Mobile] Light's Blessing (Fire Emblem Heroes): 100 (can be redeemed three times) [Europe]
[Mobile] Dueling Crest (Fire Emblem Heroes): 100 [Europe]
[Mobile] 500 Universal Shards (Fire Emblem Heroes): 100 [Europe]
[Mobile] 2000 Hero Feathers (Fire Emblem Heroes): 100 [Link]
[Mobile] Gold Peach Statue (Super Mario Run): 300 Platinum Coins (can only be redeemed once) [Europe]
[Mobile] OK Motors cap: 300 (can only be redeemed once) [Europe / Australia]
[Mobile] OK Motors jacket: 300 (can only be redeemed once) [Europe / Australia]
[Mobile] 5 000 bells: 100 [Europe / Australia]
[Mobile] 20 craft materials (wood): 50 [Europe / Australia]
[Mobile] 20 craft materials (steel): 50 [Europe / Australia]
[Mobile] 20 craft materials (cotton): 50 [Europe / Australia]
[Mobile] 20 craft materials (paper): 50 [Europe / Australia]
[Mobile] 20 craft materials (preserves): 50 [Europe / Australia]
[Mobile] 50 Leaf Tickets: Free (can only be redeemed once) [Europe / Australia]
January 1st
[Mobile/PC] Wallpaper – ARMS – All Stars 1 (Wallpaper): 50 Platinum Coins [Europe / Australia]
[Mobile/PC] Wallpaper – ARMS – All Stars 2 (Wallpaper): 50 Platinum Coins [Europe / Australia]
[Mobile/PC] Wallpaper – ARMS – Spring Man (Wallpaper): 50 Platinum Coins [Europe / Australia]
[Mobile/PC] Wallpaper – ARMS – Ribbon Girl (Wallpaper): 50 Platinum Coins [Europe / Australia]
[Mobile/PC] Wallpaper – ARMS – Ninjara (Wallpaper): 50 Platinum Coins [Europe / Australia]
[Mobile/PC] Wallpaper – ARMS – Mechanica (Wallpaper): 50 Platinum Coins [Europe / Australia]
[Mobile/PC] Wallpaper – ARMS – Kid Cobra (Wallpaper): 50 Platinum Coins [Europe / Australia]
[Mobile/PC] Wallpaper – ARMS – Helix (Wallpaper): 50 Platinum Coins [Europe / Australia]
[Mobile/PC] Wallpaper – ARMS (black) (Wallpaper): 50 Platinum Coins [Europe / Australia]
[Mobile/PC] Wallpaper – ARMS – Twintelle (Wallpaper): 50 Platinum Coins [Europe / Australia]
[Mobile/PC] Wallpaper – ARMS – Min Min (Wallpaper): 50 Platinum Coins [Europe / Australia]
[Mobile/PC] Wallpaper – ARMS – Master Mummy (Wallpaper): 50 Platinum Coins [Europe / Australia]
[Mobile/PC] Wallpaper – ARMS – Byte & Barq (Wallpaper): 50 Platinum Coins [Europe / Australia]
[Mobile/PC] Starter Guide – Splatoon 2 (Guide): 10 Gold Coins [Europe / Australia]
[Mobile/PC] Kirby 25th Anniversary (Wallpaper): 50 Platinum Coins [Europe / Australia]
[PC/Mobile] Wallpaper – Nintendo Classic Mini: Super NES (Wallpaper): 50 [Europe / Australia]
[3DS] Pokémon Gold Version / Pokémon Silver Version: Cast (Nintendo 3DS Theme): 100 [Europe / Australia]
[3DS] 20% Discount on Nintendo Selects: Nintendo presents: New Style Boutique (Nintendo eShop): 250 [Europe / Australia]
[3DS] 50% Discount on Kirby's Pinball Land (Virtual Console): 15 [Europe / Australia]
[3DS] 50% Discount on Kirby's Block Ball (Virtual Console): 15 [Europe / Australia]
[3DS] 40% Discount on Nintendo Selects: The Legend of Zelda: A Link Between Worlds (Nintendo eShop): 20 [Europe / Australia]
[3DS] 40% Discount on Xenoblade Chronicles 3D (Nintendo eShop): 20 [Europe / Australia]
[3DS] Mario's Winter Wonderland (Nintendo 3DS Theme): 20 [Europe / Australia]
[3DS] Animal Crossing: New Leaf – Jingle's Toy Day (Nintendo 3DS Themes): 20 [Europe / Australia]
[Wii U] 40% Discount on EarthBound Beginnings (Virtual Console): 180 [Europe / Australia]
[Wii U] 40% Discount on Advance Wars (Virtual Console): 180 [Europe / Australia]
[Wii U] 40% Discount on Pandora's Tower (Wii Download): 60 [Europe / Australia]
[Wii U / 3DS] 50% Discount on Punch-Out!! (Virtual Console): 160 [Europe / Australia]
February 1st
[PC/Mobile] Wallpaper – Mario + Rabbids Kingdom Battle (Wallpaper): 50 Platinum Coins [Europe / Australia]
[Wii U] 20% Discount on Nintendo Selects: Captain Toad: Treasure Tracker (Nintendo eShop): 300 [Europe / Australia]
[Wii U] 20% Discount on Art Academy: Atelier (Nintendo eShop): 350 [Europe / Australia]
[Wii U] Mario Kart 8 DLC: Pack 1: The Legend of Zelda × Mario Kart 8 (DLC): 80 [Europe / Australia]
[Wii U] Mario Kart 8 DLC: Pack 2: Animal Crossing × Mario Kart 8 (DLC): 80 [Europe / Australia]
[Wii U] Gunman Clive HD Collection (Nintendo eShop): 40 [Europe / Australia]
[Wii U] Year Walk (Nintendo eShop): 60 [Europe / Australia]
[3DS] 30% Discount on Tank Troopers (Nintendo eShop): 150 [Europe / Australia]
[3DS] 20% Discount on Metroid Prime: Federation Force (Nintendo eShop): 450 [Europe / Australia]
[3DS] 20% Discount on New Art Academy (Nintendo eShop): 350 [Europe / Australia]
[3DS] Kirby Battle Royale: May the Best Kirby Win! (Nintendo 3DS Theme): 100 [Europe / Australia]
[3DS] 50% Discount on The Legend of Zelda: Link's Awakening DX (Virtual Console): 30 [Europe / Australia]
[3DS] Siesta Fiesta (Nintendo eShop): 40 [Europe / Australia]
[3DS] Mighty Switch Force! (Nintendo eShop): 50 [Europe / Australia]
[Wii U / New 3DS] 50% Discount on The Legend of Zelda: A Link to the Past (Virtual Console): 40 [Europe / Australia]
February 28th
[3DS] Pokémon Gold Version / Pokémon Silver Version: Cast (Nintendo 3DS Theme): 100 [Europe / Australia]
March 1st
[PC/Mobile] Wallpaper – Metroid: Samus Returns (blue) (Wallpaper): 50 [Europe / Australia]
[PC/Mobile] Wallpaper – Metroid: Samus Returns (red) (Wallpaper): 50 [Europe / Australia]
[PC/Mobile] Pokkén Tournament DX (Wallpaper): 50 [Europe / Australia]
[PC/Mobile] Metroid Samus Returns (fight) (Wallpaper): 50 [Europe / Australia]
[PC/Mobile] Metroid Samus Returns (float) (Wallpaper): 50 [Europe / Australia]
[3DS] Pokémon: Pikachu & Poké Ball (Nintendo 3DS Theme): 100 [Europe / Australia]
[3DS] 20% Discount on Animal Crossing: Happy Home Designer (Nintendo eShop): 500 [Europe / Australia]
[3DS] 30% Discount on Kid Icarus: Uprising (Nintendo eShop): 90 [Europe / Australia]
[3DS] 50% Discount on Kid Icarus: Of Myths and Monsters (Virtual Console): 15 [Europe / Australia]
[3DS] Animal Crossing – Winter Frolics (Nintendo 3DS Themes): 20 [Europe / Australia]
[3DS] Animal Crossing: Summer Fun (Nintendo 3DS Theme): 20 [Australia]
[3DS] The Legend of Zelda: Breath of the Wild: A New Adventure (Nintendo 3DS Theme): 20 [Europe / Australia]
[3DS] 30% Discount on Nintendo Selects: Paper Mario: Sticker Star (Nintendo eShop): 50 [Europe / Australia]
[Wii U] 30% Discount on Animal Crossing: Wild World (Virtual Console): 200 [Europe / Australia]
[Wii U] 20% Discount on Nintendo Selects: Nintendo Land (Nintendo eShop): 350 [Europe / Australia]
[Wii U] 30% Discount on Mario Sports MIX (Virtual Console): 400 [Europe / Australia]
[Wii U] 30% Discount on The Legend of Zelda: The Minish Cap (Virtual Console): 130 [Europe / Australia]
[Wii U] 50% Discount on Kid Icarus (Virtual Console): 20 [Europe / Australia]
[Wii U] New Super Mario Bros. U DLC: New Super Luigi U (DLC): 100 [Europe / Australia]
[Wii U] 20% Discount on Mario Tennis Ultra Smash (Nintendo eShop): 80 [Europe / Australia]
[Wii U] 30% Discount on Nintendo Selects: Wii Party U (Nintendo eShop): 60 [Europe / Australia]
[Wii U] 50% Discount on Golden Sun (Nintendo eShop): 25 [Europe / Australia]
[Wii U] 50% Discount on Golden Sun: The Lost Age (Nintendo eShop): 25 [Europe / Australia]
[Wii U / 3DS] 30% Discount on Zelda II – The Adventure of Link (Virtual Console): 90 [Europe / Australia]
[Wii U / 3DS] 50% Discount on Wrecking Crew (Virtual Console): 20 [Europe / Australia]
March 31st
[PC/Mobile] Starter Guide – Super Mario Odyssey (Guide): 10 [Europe / Australia]
[Wii U] 40% Discount on Metroid Prime Hunters (Virtual Console): 40 [Europe / Australia]
[Mobile] Star Patterned Hat (6 Colours) (Miitomo): 150 [Europe / Australia]
[Mobile] Snowman Slippers (3 Colours) (Miitomo): 150 [Europe / Australia]
April 1st
[PC/Mobile] Starter Guide – Metroid: Samus Returns (Guide): 10 [Europe / Australia]
[PC/Mobile] Super Mario Odyssey (Cappy) (Wallpaper): 50 [Europe / Australia]
[PC/Mobile] Super Mario Odyssey (Map) (Wallpaper): 50 [Europe / Australia]
North America
No end date
[3DS] My Nintendo Theme 1: Mario (Theme): 200 Platinum Coins [can only be redeemed once]
[3DS] My Nintendo Theme 2: Donkey Kong (Theme): 200 Platinum Coins [can only be redeemed once]
[3DS] My Nintendo Theme 3: Link (Theme): 200 Platinum Coins [can only be redeemed once]
[3DS] My Nintendo Theme 4: Samus (Nintendo 3DS Theme): 200 Platinum Coins [can be redeemed only once]
[3DS] My Nintendo Theme 5: Isabelle (Theme): 100 Platinum Coins [can only be redeemed once]
[3DS] Yo-kai Watch: Jibanyan (Nintendo 3DS Theme): 100 Platinum Coins [can be redeemed only once]
[3DS] My Nintendo Picross – The Legend of Zelda: Twilight Princess (eShop): 1 000 Platinum Coins [can be redeemed only once]
[3DS] Flipnote Studio 3D (Nintendo eShop): 200 Platinum Coins [can only be redeemed once] [Link]
[Mobile] 10 Miitomo Drop game tickets (Miitomo): 250 Platinum Coins [can only be redeemed once] [Link]
[Mobile] Miitomo Drop game ticket (Miitomo): 85 Platinum Coins [can be redeemed 5 times per month] [Link]
[Mobile] Miitomo Drop 5 game tickets (Miitomo): 420 Platinum Coins [can be redeemed 2 times per month] [Link]
[Mobile] Toad (Super Mario Run): Free [Link]
[Mobile] 1000 Coins (Super Mario Run): 60 Platinum Coins [Link]
[Mobile] 2000 Coins (Super Mario Run): 100 Platinum Coins [Link]
[Mobile] 3000 Coins (Super Mario Run): 140 Platinum Coins [Link]
[Mobile] White Flower Patch (Super Mario Run): 30 Platinum Coins (can be redeemed 99 times) [Link]
[Mobile] Block E (Super Mario Run): 100 Platinum Coins (can be redeemed 10 times) [Link]
[Mobile] 5 Toad Rally Tickets (Super Mario Run): 150 Platinum Coins [Link]
[Mobile] 10 Toad Rally Tickets (Super Mario Run): 250 Platinum Coins [Link]
[Mobile] Gold Mario Statue (Super Mario Run): 300 Platinum Coins (can only be redeemed once) [Link]
[Mobile] Gold Bowser Statue (Super Mario Run): 300 Platinum Coins (can only be redeemed once) [Link]
[Mobile] 10 Orbs (Fire Emblem Heroes): 0 Platinum Coins (can be redeemed only once) [Link]
[Mobile] 500 Universal Crystals (Fire Emblem Heroes): 100 Platinum Coins [Link]
[Mobile] Stamina Potion (Fire Emblem Heroes): 100 Platinum Coins [Link]
[Mobile] Light's Blessing (Fire Emblem Heroes): 100 Platinum Coins (can be redeemed three times) [Link]
[Mobile] Dueling Crest (Fire Emblem Heroes): 100 Platinum Coins [Link]
[Mobile] 500 Universal Shards (Fire Emblem Heroes): 100 Platinum Coins [Link]
[Mobile] 2000 Hero Feathers (Fire Emblem Heroes): 100 [Link]
[Mobile] Gold Peach Statue (Super Mario Run): 300 Platinum Coins (can only be redeemed once) [Link]
[Mobile] OK Motors cap: 300 (can only be redeemed once) [Link]
[Mobile] OK Motors jacket: 300 (can only be redeemed once) [Link]
[Mobile] 5 000 bells: 100 [Link]
[Mobile] 20 craft materials (wood): 50 [Link]
[Mobile] 20 craft materials (steel): 50 [Link]
[Mobile] 20 craft materials (cotton): 50 [Link]
[Mobile] 20 craft materials (paper): 50 [Link]
[Mobile] 20 craft materials (preserves): 50 [Link]
[Mobile] 50 Leaf Tickets: Free (can only be redeemed once) [Link]
[Mobile/PC] Wallpaper – ARMS (black) (Wallpaper): 50 Platinum Coins [Link]
[Mobile/PC] Wallpaper – ARMS (Spring Man) (Wallpaper): 50 Platinum Coins [Link]
[Mobile/PC] Wallpaper – ARMS (MinMin) (Wallpaper): 50 Platinum Coins [Link]
[PC/Mobile] Online Access – The Legend of Zelda: Skyward Sword Prima Official Game Guide (Guide): 20 [Link]
December 16th
[3DS] 20% Discount on Style Savvy: Fashion Forward (Nintendo eShop): 300 [Link]
December 27th
[3DS] Zen Pinball 3D (Nintendo eShop): 50 [Link]
December 31st
[Mobile/PC] Starter Guide – Splatoon 2 (Guide): 10 Gold Coins [Link]
January 1st
[Mobile/PC] Complete Access – Pikmin 3 Prima Official Game Guide (Guide): 30 Gold Coins [Link]
[Mobile/PC] Online Access – Luigi's Mansion: Dark Moon Prima Official Game Guide (Guide): 30 Gold Coins [Link]
[Mobile/PC] Wallpaper – ARMS – All Stars 1 (Wallpaper): 50 Platinum Coins [Link]
[Mobile/PC] Wallpaper – ARMS – All Stars 2 (Wallpaper): 50 Platinum Coins [Link]
[Mobile/PC] Wallpaper – Flip Wars (Wallaper): 50 Platinum Coins [Link]
[Mobile/PC] Wallpaper – Tank Troopers (Wallaper): 50 Platinum Coins [Link]
[3DS] 40% Discount on Ultimate NES Remix (Nintendo eShop): 90 [Link]
January 3rd
[PC/Mobile] Happy Holidays! (Wallpaper): 50 [Link]
[3DS] Mario's Happy Holidays (Nintendo 3DS Theme): 100 [Link]
January 4th
[Wii U] 30% Discount on Golden Sun (Virtual Console): 240 [Link]
[Wii U] 30% Discount on Sin & Punishment (Virtual Console): 360 [Link]
[Wii U] 40% Discount on Golden Sun: The Lost Age (Virtual Console): 30 [Link]
[Wii U] 40% Discount on Sin & Punishment: Star Successor (Wii Download): 60 [Link]
[Wii U] 20% Discount on Splatoon (Nintendo eShop): 90 [Link]
[3DS] 20% Discount on Yoshi's New Island (Nintendo eShop): 400 [Link]
[3DS] 40% Discount on The Legend of Zelda: Majora's Mask 3D (Nintendo eShop): 120 [Link]
[3DS] 40% Discount on Kersploosh! (Nintendo eShop): 10 [Link]
[3DS] 30% Discount on Puzzle & Dragons Z + Puzzle & Dragons Super Mario Bros. Edition (Nintendo eShop): 70 [Link]
[3DS] 30% Discount on Brain Age: Concentration Training (Nintendo eShop): 70 [Link]
[3DS] 40% Discount on The Legend of Zelda: Majora's Mask 3D (Nintendo eShop): 120 [Link]
January 5th
[3DS] 20% Discount on Poochy & Yoshi's Woolly World (Nintendo eShop): 60 [Link]
January 27th
[3DS] Retro City Rampage DX (Nintendo eShop): 80 [Link]
[3DS] Toki Tori 3D (Nintendo eShop): 30 [Link]
[Wii U] Tengami (Nintendo eShop): 80 [Link]
[Wii U] XType Plus (Nintendo eShop): 30 [Link]
January 31st
[PC/Mobile] Pokkén Tournament DX (Wallpaper): 50 [Link]
February 1st
[PC/Mobile] Wallpaper – Mario + Rabbids Kingdom Battle (Wallpaper): 50 Platinum Coins [Link]
[PC/Mobile] Wallpaper A – Metroid: Samus Returns (Wallpaper): 50 [Link]
[PC/Mobile] Wallpaper B – Metroid: Samus Returns (Wallpaper): 50 [Link]
February 10th
[3DS] The Legend of Zelda: Breath of the Wild: A Wide World (Nintendo 3DS Theme): 20 [Link]
February 11th
[3DS] 40% Discount on The Legend of Zelda: Tri Force Heroes (Nintendo eShop): 120 [Link]
[Wii U] 40% Discount on The Legend of Zelda: Skyward Sword (Wii Download): 50 [Link]
[Wii U / 3DS] 40% Discount on The Legend of Zelda: A Link to the Past (Virtual Console): 250 [Link]
February 18th
[3DS] 30% Discount on Pokémon Art Academy (Nintendo eShop): 450 [Link]
February 23rd
[3DS] 50% Discount on Tokyo Crash Mobs (Nintendo eShop): 180 [Link]
[3DS] 50% Discount on Sparkle Snapshots 3D (Nintendo eShop): 30 [Link]
[Wii U] 30% Discount on Nintendo Land (Nintendo eShop): 50 [Link]
March 1st
[3DS] Pokémon: Pikachu & Poké Ball (Nintendo 3DS Theme): 100 [Link]
March 2nd
[3DS] 40% Discount on Mario Kart 7 (Nintendo eShop): 930 [Link]
[3DS] 30% Discount on Mario & Luigi: Dream Team (Nintendo eShop): 50 [Link]
[Wii U] 50% Discount on Super Mario RPG: Legend of the Seven Stars (Virtual Console): 310 [Link]
[Wii U] 30% Discount on Mario Tennis: Ultra Smash (Nintendo eShop): 110 [Link]
[Wii U] 40% Discount on Super Mario Maker (Nintendo eShop): 180 [Link]
[Wii U] Mario Kart 8 DLC Pack 1 (DLC): 60 [Link]
[Wii U] Mario Kart 8 DLC Pack 2 (DLC): 60 [Link]
[Wii U / 3DS] 50% Discount on Super Mario Bros. 3 (Virtual Console): 200 [Link]
March 9th
[3DS] 20% Discount on Animal Crossing: New Leaf—Welcome amiibo (Nintendo eShop): 200 [Link]
[3DS] 40% Discount on Animal Crossing: Happy Home Designer (Nintendo eShop): 120 [Link]
March 31st
[PC/Mobile] Wallpaper C – Metroid: Samus Returns (Wallpaper): 50 [Link]
[PC/Mobile] Wallpaper D – Metroid: Samus Returns (Wallpaper): 50 [Link]
[PC/Mobile] Prima Official Starter Guide – Metroid: Samus Returns (Guide): 10 [Link]
[PC/Mobile] Dragon Ball Xenoverse 2 (Wallpaper): 50 [Link]
[PC/Mobile] The Super NES Classic Edition system (Wallpaper): 50 [Link]
[PC/Mobile] Star Fox 2 (Wallpaper): 50 [Link]
[PC/Mobile] Super Mario Odyssey (white) (Wallpaper): 50 [Link]
[PC/Mobile] Super Mario Odyssey (red) (Wallpaper): 50 [Link]
[PC/Mobile] Fire Emblem Warriors – Worlds Unite (Wallpaper): 50 [Link]
[PC/Mobile] Fire Emblem Warriors – Shield of Flames (Wallpaper): 50 [Link]
[PC/Mobile] November calendar – Sonic Forces (Wallpaper): 50 [Link]
[PC/Mobile] Sonic Forces (Wallpaper): 50 [Link]
[PC/Mobile] Super Mario Odyssey (Pixel Mario) (Wallpaper): 50 [Link]
[PC/Mobile] Prima Official Starter Guide – Super Mario Odyssey (Guide): 10 [Link]
[PC/Mobile] The Legend of Zelda: Breath of the Wild: The Champions' Ballad DLC 2 (Wallpaper): 50 [Link]
[PC/Mobile] Pokémon Ultra Sun and Pokémon Ultra Moon (Wallpaper): 50 [Link]
[PC/Mobile] Xenoblade Chronicles 2 – Argentum Trade Guild (Wallpaper): 50 [Link]
[PC/Mobile] Xenoblade Chronicles 2 – Kingdom of Uraya (Wallpaper): 50 [Link]
[PC/Mobile] December calendar – Xenoblade Chronicles 2 (Wallpaper): 50 [Link]
[PC/Mobile] The Legend of Zelda: Breath of the Wild – The Master Cycle Zero (Wallpaper): 50 [Link]
[PC/Mobile] The Legend of Zelda: Breath of the Wild: The Champions' Ballad DLC Pack 2 (Wallaper): 50 [Link]
[Mobile] Star Patterned Hat (6 Colours) (Miitomo): 150 [Link]
[Mobile] Snowman Slippers (3 Colours) (Miitomo): 150 [Link]
April 1st
[3DS] 40% Discount on The Legend of Zelda: Majora's Mask 3D (Nintendo eShop): 120 [Link]