Monster Strike: first trailer for the Nintendo 3DS game
This week, we got quite a lot of Monster Strike!  news: some additional details and a release date, a boxart and some early purchase bonuses, as well as the name of the scenario writer. However, we're still missing something… a trailer! Good news, it's exactly what mixi uploaded this morning!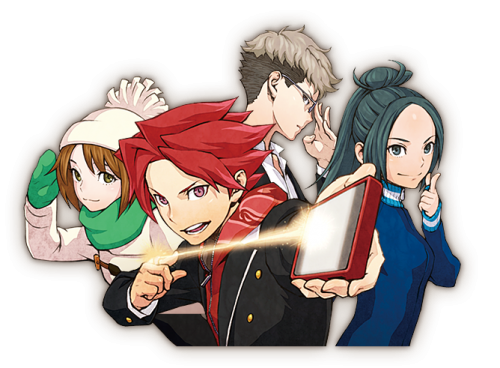 Thanks to this trailer, we finally get a look at Monster Strike in action, including the 3D overworld mentioned a few months ago in Famitsu magazine. It's one of the main elements differentiating this Nintendo 3DS title from the mobile game, and it looks like the developers really took the time to create a vibrant world, which is definitely a plus.
The trailer allows us to see some of the characters, as well as some battle footage. As mentioned on Monday, the battle screen isn't in "portrait mode" anymore (unlike the mobile game), which means that players will not have to hold their console sideways (like a book). Other than that, the battle system seems pretty much unchanged, with the exception of the game balance changes mentioned in Famitsu.
And if you're wonder what Kagutsuchi (a super monster found only in the Nintendo 3DS version) looks like, then you should definitely check out the trailer below. From the looks of it, it isn't called that way for nothing, as it seems way more powerful than regular monsters. Finally, the trailer ends by mentioning that Monster Strike on Nintendo 3DS will be playable in local multiplayer (up to 4 players).
Here's the first trailer for Monster Strike on Nintendo 3DS:
http://www.dailymotion.com/video/x38aj1m
NB: the original trailer was set to private shortly after being uploaded, which is why we reuploaded it on Dailymotion.
Monster Strike (3DS) comes out on December 17th in Japan.
Source: Dengeki Online