Monster Hunter X: new details and screenshots for the Nyanter Mode; more
This week, Monster Hunter X is once again featured in Famitsu magazine. This time around, we get some details about the Nyanter mode, but also some new screenshots artworks from Famitsu and the official website.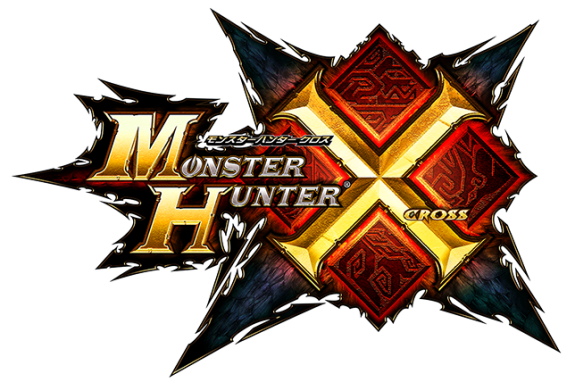 Let's start with Nyanter Mode, which becomes available as soon as your register the Nyanter as a Palicoe. After that, you can chose to play as the Nyanter, and take on some quests: there's the regular quests for Hunters, but also special quests made exclusively for the Nyanter mode (more details about those will come soon via Famitsu magazine).
Famitsu explains how you can play in Single Player and Multiplayer:
Single Player
Hunter + 2 Palicoes (regular gameplay)
Nyanter + 2 Palicoes
Multiplayer
Nyanter/Hunter + 1 Palicoe each (2 Players)
3 Hunters + 1 Nyanter (3 to 4 Players)
1 Hunter + 3 Nyanters (3 to 4 players)
Everyone as Hunters/Nyanters
Next, we have the acorns: you can see them just below the stamina gauge. When you're out of HP, you can eat an acorn to get back on your paws; however, when you're out of acorns, it's Game Over. You can only get them back by resting at the camp.
During battle, you can perform various support actions (depending on the Palicoes you have with you). Here's some details about them:
Flash bomb: when it explodes, it blinds nearby monsters. You can use it at key times during battle, in order to get the upper hand.
Cannon: you can shower monsters with bullets, though aiming isn't easy.
Boomrang
Bomb: extremely powerful. You place it on the ground, and if a monster walks on it, it will deal lots of damage to them.
Claws: you can claw monsters to death with some very sharp slaws
Rotation: you can rotate on yourself.
Finally, we have the name of three monsters from the official website (on top of those revealed in Famitsu this week):
Volvidon (Monster Hunter Portable 3rd)
Plesioth (Monster Hunter)
Uragaan (Monster Hunter 3)
Here's the latest screenshots for Monster Hunter X:
Finally, here's some screencaps from the official website (after the break!):
Monster Hunter X (3DS) comes out on November 28th in Japan.
Source: Famitsu