Zero Escape 3 will be called Zero Time Dilemma, digital-only in Europe
Yesterday, Aksys Games and Spike-Chunsoft had some pretty great news for fans of the Zero Escape series. The third entry, originally called Zero Escape 3, was announced this Summer for the Nintendo 3DS. But back then, we didn't have the actual title of the game, Zero Escape 3 being an obvious placeholder.
Yesterday, the final title was revealed: it's Zero Time Dilemma. What does it mean, exactly? Aksys Games didn't say, as it's most likely something players will have to find out for themselves by playing the game!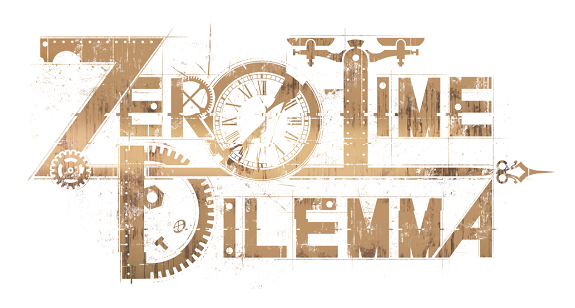 Aksys Games also revealed the cleaned up version of the artwork revealed during the Aksys Games panel at Anime Expo:
Here's what Aksys Games wrote about the game:
Building on the success of its predecessors, Nine Hours, Nine Persons, Nine Doors, and Virtue's Last Reward, series mastermind Kotaro Uchikoshi has pulled out all the stops to deliver the most compelling and mind shredding gaming experience ever seen on a handheld platform. Choice is your only method of salvation and your only means of escape. How much of your humanity will you sacrifice to earn your freedom? As a new age of ruin looms large on the horizon, you must make impossible decisions and weather unimaginable consequences as you straddle the line between absolution and damnation. Plan your escape.
Unfortunately, there's some bad news for European players: it looks like the game will be digital-only in that region. It would imply Aksys Games didn't manage (yet?) to find a publisher, and will there self-publish the game themselves. Unfortunately, Rising Star Games (who published Virtue's Last Reward in Europe), confirmed a few months ago they were not involved with Zero Time Dilemma.
Zero Time Dilemma (3DS) comes out in Summer 2016 worldwide.
Source: Aksys Games