Zero Escape 3 back in the right timeline, coming out on Nintendo 3DS in Summer 2016
Update
We added the recording of Aksys' panel, with the announcement of Zero Escape 3! You will find the below right below.
***
999 (Nine Persons, Nine Hours, Nine Doors) and Virtue's Last Reward are among the most critically acclaimed Visual Novels of the past decade. They may not be million sellers, but they do have a very passionate and dedicated fanbase.That very fanbase who was more than disappointed when, in February 2014, Kotaro Uchikoshi (creator of the series) announced on Twitter than the third game might be in danger because of poor sales in Japan.
Funding by Aksys (who localised both games in the series), Kickstarter campaign… there was several (more or less) possible ways fans thought of making Zero Escape 3 a reality. In the end, it's thanks to the incredible efforts of Aksys that the third entry in the series managed to get back onto the right timeline.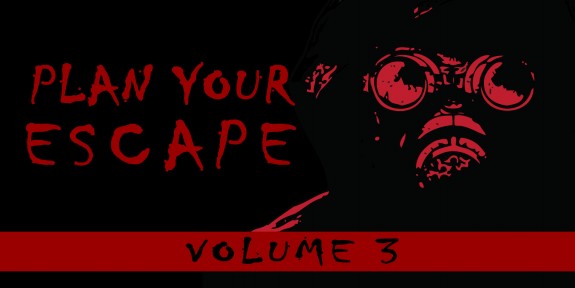 During one of their annual panels at Anime Expo (in Los Angeles), Aksys announced that not only Zero Escape 3 does exist, it's also coming out on Nintendo 3DS in Summer 2016. Very few details about the game have been revealed (not surprising since the release won't happen for another year), but the official PR does confirm that:
– the game will be available in stores and on the Nintendo eShop;
– there will be multiple endings (it wouldn't be a Zero Escape game otherwise);
– there will be Japanese and English voice acting.
Apparently, fans will find familiar faces in the game (not really surprising for those who have completed both games), along with the usual bunch of puzzles the series is known for.
Here's the recording of Aksys' panel at Anime Expo 2015, during which Zero Escape 3 was announced (it starts at 30:37):
Zero Escape 3 (3DS) will come out in Summer 2016.
Source: Aksys PR