The Snack World animation to debut alongside second Yo-kai Watch movie in Japan
On December 19th, the second Yo-kai Watch movie (called "Yo-kai Watch: Enma Daioh to Itsutsu no Monogatari da Nyan!") will hit theatres in Japan. The first one broke several sales record, and it's quite likely this second one will be just as successful. And it turns out Level-5 is planning to use it in order to introduce its newest cross-media project: The Snack World.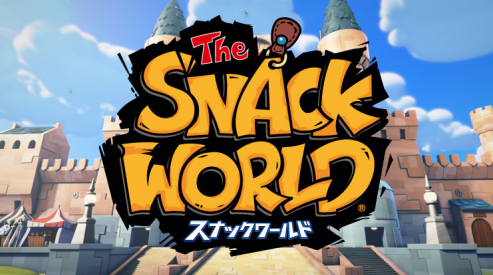 Level-5 will show a Snack World animation alongside the second Yo-kai Watch movie, from December 19th. However, we don't know anything about it: how long will it be? Will it be the same short movie as the one showcased during the Level-5 Vision Event back in April? One thing's for sure: it's a pretty clever idea from Level-5 to ride on the Yo-kai Watch popularity to promote its next cross-media project.
Snack World was revealed back in April, during the Level-5 Vision 2015 Event, and it will get the following:
– a Nintendo 3DS (+iOS/Android) game by Level-5;
– a manga in CoroCoro magazine;
– a full CG TV anime on TV Tokyo (most likely done by OLM, who did the short movie below);
– NFC toys by Takara Tomy;
– a movie distributed by TOHO.
In case you missed it, here's the short-movie shown during the Level-5 Vision Event (click here for the Japanese version):
Source: Inside-Games