SteamWorld Heist: The Engine Room #6 – Win A SteamWorld Heist MEGA PACKAGE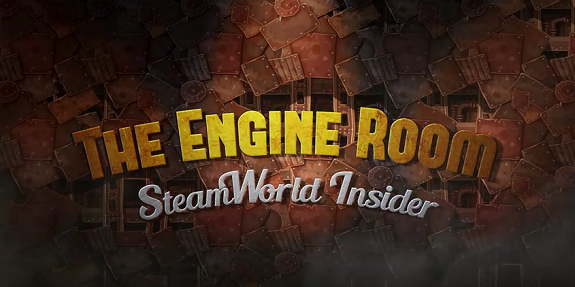 Back in September, Image & Form announced a YouTube series for SteamWorld Heist and the SteamWorld series as a whole, which was launched on September 10th. The team promised "Q & As, interviews with staff, let's plays, discussions, contests, announcements, fun randomness and other SteamWorld related content with the community in focus".
Today, just before the holiday break, Image & Form uploaded the 6th episode of The Engine Room. In this one, they do not show some gameplay footage or explain the basics of the game, they showcase… some goodies! Indeed, they're giving away a "mega package" of goodies to thank fans for their support.
Here's the rules:
– Write a SteamWorld themed holiday poem in the comments below the video. Only entries on YouTube are valid.
– You're free with your poem, but keep it safe for work and enjoyable for everyone.
– Deadline December 31
– We'll contact the winner and send out the package in January
Here's the 6th episode of The Engine Room:
SteamWorld Heist (Wii U) comes out next year. The Nintendo 3DS version is already available, with a lunch off (-15% + free Nintendo 3DS Theme) until December 31st!
Source: Image & Form