SteamWorld Heist: The Engine Room #1 (The SteamWorld Timeline)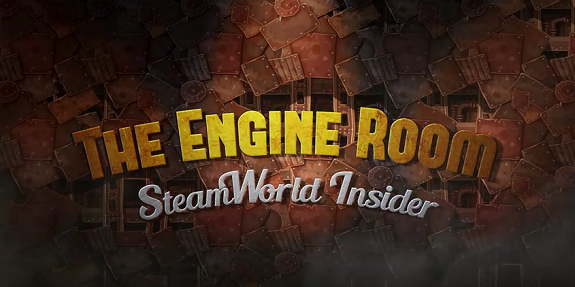 Last week, Image & Form announced the upcoming launch of a YouTube series for SteamWorld Heist and the SteamWorld series as a whole. The team promised "Q & As, interviews with staff, let's plays, discussions, contests, announcements, fun randomness and other SteamWorld related content with the community in focus".
And today, the first episode was finally uploaded, which allows us to discover the rather neat name of this YouTube series: The Engine Room – SteamWorld Insider. For the first episode, Brjan Sigurgeirsson and Julius Guldbog are tackling a very important topic: the SteamWorld timeline. While the story really isn't the focus of the series, it's still nice to know exactly what happened, and in which order!
Welcome to The Engine Room, our new YouTube show where we share and discuss all things SteamWorld with you!

Today we take a look at the SteamWorld timeline: How the SteamWorld games are connected and how it came to be the way it is. SteamWorld has roots in a world you're quite familiar with…
If you can't watch the video right, but want to know what the SteamWorld timeline is, we wrote it down for you:
Creation of the Steambots
The Steambot Takeover
SteamWorld Tower Defense
SteamWorld Dig
SteamWorld Heist
SteamWorld Heist (3DS) comes out this Fall in Europe and North America. The Wii U version will follow at a later date.
Source: Image & Form