Splatoon: some Tutorial and Hero Mode footage
Earlier today, at 1PM CET / 8PM JST / 12PM BST / 7AM EDT / 4AM PDT, players has the opportunity to try out Splatoon during the second Splatoon Global Firetest session.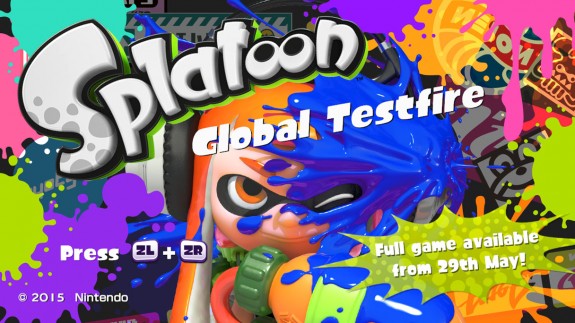 Just like Nintendo of America during the first session, Nintendo also had a special livestream on NicoNico during the second one. It was made of three parts:
– introduction and tutorial (~30 minutes)
– live multiplayer gameplay, from the Splatoon Global Firetest (~1 hour)
– some Hero Mode (Single Player) gameplay, with two full missions played (~ 30 minutes)
First, let's start with the gameplay footage from the tutorial. There's nothing really new in there (especially if you watched the Nintendo Treehouse Live), but if you want to get a good look at how the various controls and gameplay mechanics work, you should definitely watch it!
Next, we have two other gameplay videos: they show two full missions from the Hero Mode (Single Player), in which your Inkling has to go save some Zapfish from the Octarians. From the looks of it, those are the two first missions you'll get to tackle in this mode.
Here's the videos:
Splatoon (Wii U) comes out on May 28th in Japan, and May 29th in Europe and North America.