The Snack World: new trailer for the project, 3D models video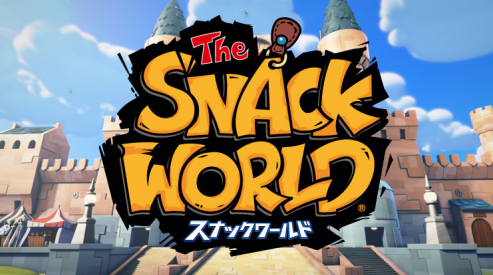 The Snack World is Level-5 latest cross-media IP, which is getting:
a Nintendo 3DS (+iOS/Android) game by Level-5;
a manga in CoroCoro magazine;
a full CG TV anime on TV Tokyo;
NFC toys by Takara Tomy;
a movie distributed by TOHO.
You can find out plenty of details in our previous reports: click here to check them out!
In a recent interview, Akihiro Hino (CEO of Level-5) made it clear that The Snack World would be the focus of the Level-5 Vision 2016 conference, next month. But during today's livestream, he did show a brand new trailer for the project (most definitely the 3D CG anime series, by OLM Digital).
Here it is:
Head after the break for the rest of this post!
Another video was shown during the livestream: it features various 3D models for characters, equipment/toys (weapons, shields, etc.), and areas… maybe not the most exciting of videos, unfortunately!
During the livestream, Akihiro Hino also showcased concept-art for some new characters (including a mysterious robot), but also some more equipment and weapons. Here's some screencaps:
Officially, The Snack World is coming out on Nintendo 3DS (+ Mobile), but we will have more details about the release next month. Given Akihiro Hino said in a previous interview that 2017 would be the year of many new beginning, it definitely sounds like The Snack World is a 2017 title (in which case a Nintendo 3DS release doesn't seem very likely).
Source: Level-5 livestream
Via: GamesTalk