Shin Megami Tensei IV Final: OST will be released on Feb. 24, includes special arrange track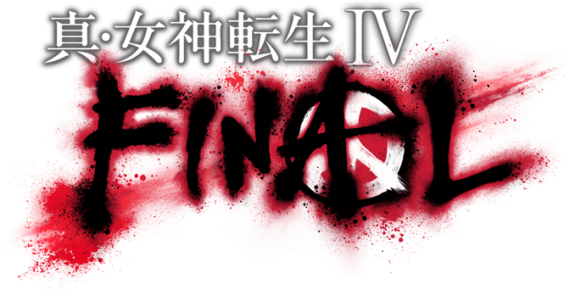 During the second livestream for Shin Megami Tensei IV Final, Atlus announced that the game would get a soundtrack album, but didn't give any details. Today, the company announced that said album would be released on February 24th in Japan. In other words, it will come out barely two weeks after the game itself… quite the improvement compared to Shin Megami Tensei IV (fans had to wait almost 9 months!).
It will includes all song from the game, along with two bonus tracks (including the one from the second livestream), on two discs. There will also be a booklet with commentary by Ryota Kozuka, the composer.
Here's some details about the soundtrack:
Release date: February 24th
Discs: 2
Price: 3 241 Yen + taxes
Here's the cover of the soundtrack album:
Head after the break for the full tracklist!
Disc 1
Title
Jingai Hunter ・ Theme
Kinschichou Chikagai
Kinschichou ・ Kinshi Kouen
Battle — f1 (Tsujou Sentou)
Level Up
Battle — f2 (Naka Boss Sentou)
Yomi Hirasaka
Daguza ・ Theme
Large Map
Yousei no Mori
Kaifuku no Izumi
Kanda no Sha
Kanda no Sha ・ Ishimuro
Takami Rengou ・ Theme
Battle — f3
Kouryuu
Jakyou no Yakata
East Madness
Disc 2
Battle — f4 Takami Rengou
Asahi
Sentaku no Toki
Dai san no Sentaku
Shuumaku no Hajimari
Battle — f5 Kyuu Kimono kara Dakkyaku
Battle — f6 Kami Koroshi
Sotonaru Uchuu
Battle — f7 Yuuran to Shite Aru Mono
Battle — f8 Kami ni Kyuu Nasu Mono
Sorosoro, owakareda
Ato no Sekai
Main ・ Theme
Bonus Tracks
coalescence 1212
Extra Track
Shin Megami Tensei IV Final (3DS) comes out on February 10th in Japan.
Source: Atlus