Fire Emblem Awakening artbook to be released next year in English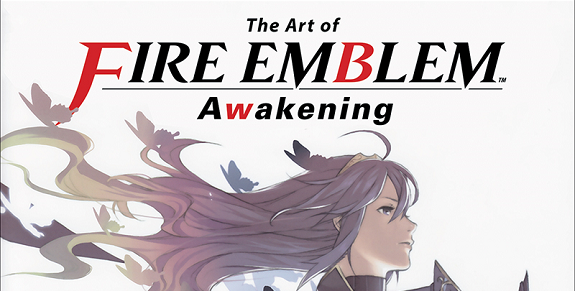 If you're interested in artbooks, you've definitely heard about Dark Horse. They've translated and published in English various game artbooks, such as those for the Ace Attorney series, but also the popular The Legend of Zelda: Hyrule Historia, and more. Good news for Fire Emblem fans: the company just announced that the Fire Emblem Awakening artbook would be released next year in North America.
This artbook will allows fans to learn a lot about the development of Fire Emblem Awakening (which single-handedly revived the franchise), and will include:
illustrations of the various characters
storyboards for in-game events
character designs
weapon designs
character profiles
the entirety of the script, with every possible branch of dialogue
and more…
If you're interested, you can place your order on:
Here's the cover of the artbook, along with a preview page:
Now, you might be wondering/thinking/shouting at the screen: "Quick! Tell me when it's coming out!!!", and the answer is August 2016:
August 17th 2016 in comics shops
August 30th 2016 in bookstores
Of course, various websites should have the artbook for pre-orders outside the United States, so keep an eye out on them!
Source: Dark Horse