SEGA Europe: no plans for 7th Dragon III (yet), precisions regarding Atlus
Update
John Clark (SVP of Commercial Publishing) provided a statement to MVC UK about Atlus games in Europe:
"We're very interested in bringing all of the group's Japanese content not just to the West, but to Europe in particular. We are always trying to find a way. And that's an on-going process. That's something we are continually assessing and talking to and if there are really strong opportunities to support the Japanese content in Europe, we'll do it."
***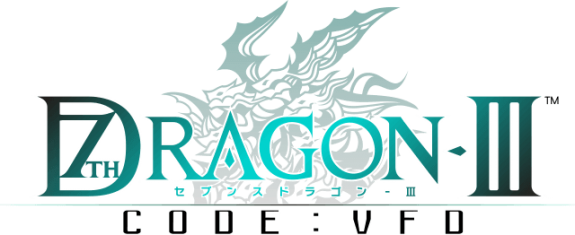 Yesterday, in the latest episode of SEGA Central, Dan from SEGA Europe answered various questions from fans. One of them was about 7th Dragon III code:VFD, which is coming out on July 12th in North America. Unfortunately, there's some bad news: right now, SEGA has no plans to release this game in Europe. However, it looks like it might change in the future.
Here's the quote:
Right now, there are no plans to bring 7th Dragon III code:VFD to Europe. However, we know there are European SEGA fans who are keen on seeing a release. There's nothing that we can confirm today, but we're all looking to see if it's something we can make happen.
Also, Dan gave a precision regarding Atlus. He explained that SEGA treated Atlus as an independent label. In other words: it's up to Atlus to find a partner to release games in Europe, not SEGA. A rather ludicrous situation, given that SEGA fully owns both Atlus and Atlus USA.
Here's the quote:
We treat Atlus as an independent label, and as a result, it's up to Atlus to chose who they partner with to release their titles.
Unfortunatly, this doesn't bode well for the release of future Atlus games in Europe…
Source: SEGA