NPD: sales for March 2016 (United States)
According to the NPD, sales of video games in the United States generated $964.1 million in March 2016 (February 28th to April 2nd), which is pretty much the same as March 2015 ($968.4 million). Hardware sales took a hit in value, due to current gen platforms being more affordable than one year ago.
The money saved by consumers went towards accessories and Software. The Accessory category (which includes Toys-to-Life figures, such as amiibo) was also on the rise.
Here's raw data for March 2016:
Hardware: $253.2 million (-19%, from $311.1 million)
Software: $425.8 million (+8%, from $395.4 million)
Accessories: $285.1 million (+9%, from $261.8 million)
Software
Software sales were up in March 2016, which wasn't guaranteed due to the popular releases that hit stores during the same month last year. In March, sales of new titles grew by 26% (+28% for Q1 2016). It was a pretty good month for Ubisoft, who was the #1 publisher for Q1 2016 with +130% in sales by units, and +200% by dollars.
March was also great for Nintendo, who has two exclusives in the Top 10… and Wii U games to boot! The first one is The Legend of Zelda: Twilight Princess HD, which proved pretty popular among american players (it has a pretty high attach rate). As for Pokkén Tournament, it landed at #7, just like Street Fighter V did last month. It would have been #4 if the Top 10 below was by SKU.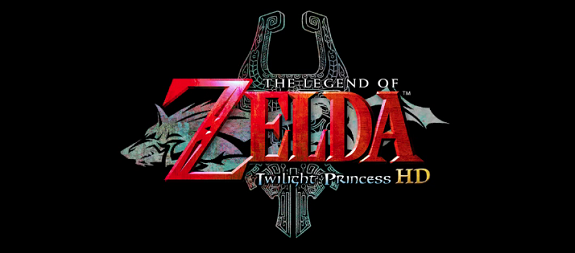 As usual Software sales for current-gen platforms were strong: +36%… quite the contrast with previous-gen platform, which saw their sales drop by 55%. Unfortunately, this was too much for the Software market as a whole, which was down by 4%. Handhelds didn't fare too well, unfortunately, with sales down by 19% (units) and 16% (revenue).
Finally, here's some unverified Software number for several Nintendo games:
The Legend of Zelda: Twilight Princess HD – ~308 000 units
Pokkén Tournament – ~251 000 units
Hyrule Warriors Legends – ~72 000 units
Mario & Sonic at the Rio 2016 Olympics – ~25 000 units
Software – Top 10
Tom Clancy's The Division (PS4, Xbox One, PC)
Far Cry: Primal (PS4, Xbox One, PC)
The Legend of Zelda: Twilight Princess HD (Wii U)
Grand Theft Auto V (PS4, Xbox One, 360, PS3, PC)
UFC 2 (PS4, Xbox One)
MLB 16: The Show (PS4, PS3)
Pokken Tournament (Wii U)
NBA 2K16 (PS4, Xbox One, 360, PS3)
Call of Duty: Black Ops III (Xbox One, PS4, 360, PS3, PC)
Minecraft (360, PS4, Xbox One, PS3)
Hardware
According to the NPD, Hardware sales are starting to slow down, and for once, previous-gen platforms are not the only ones to blame. Overall, they dropped by 17% (units) and 19% (revenue), and handhelds are definitely to blame. Here's what an analyst from NPD had to say about that:
"Portable hardware sales had the highest dollar sales volume decline versus last March, followed closely by [current-generation] consoles
Sales of previous-gen platforms dropped by 78% in March, and now account for only 2% of total Hardware sales.
Source: NPD
Via: VentureBeat