Nintendo 3DS: What games for 2017? – Part 1: Nintendo
In just a few days, another year will have come and gone (yes, already!). In just a few days, 2017 will be upon us: a pretty important year for Nintendo, who will launch its brand new dedicated gaming platform: the Nintendo Switch. But it's also an important year for the Nintendo 3DS, as it will be its very last year with significant support from both first and third party developers/publishers.
So you might be wondering, what exactly is coming to the Nintendo 3DS in 2017? Well… many more games than you might think! As officially, the Nintendo Switch isn't replacing the Nintendo 3DS, Nintendo (and other publishers) are planning to support the handheld well into 2017. Here's a little guide of the various games releasing in 2017!
In this first article, we're only focusing on retail titles and major Nintendo eShop titles from Nintendo (either developed or published).
Dragon Quest VIII: Journey of the Cursed King (Europe, North America)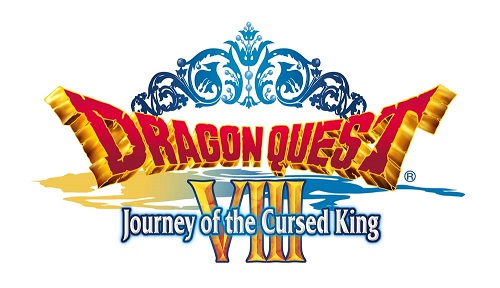 Europe: January 20th
North America: January 20th
Japan: August 25th, 2015
At long last, the second Nintendo 3DS remake of a mainline Dragon Quest entry is finally headed to Europe and North America. Dragon Quest VIII: Journey of the Cursed King was supposed to come out in 2016, but is now releasing on January 20th. The delay may be regrettable, but what better way to start 2017 than with an epic RPG?
Poochy & Yoshi's Woolly World (Worldwide)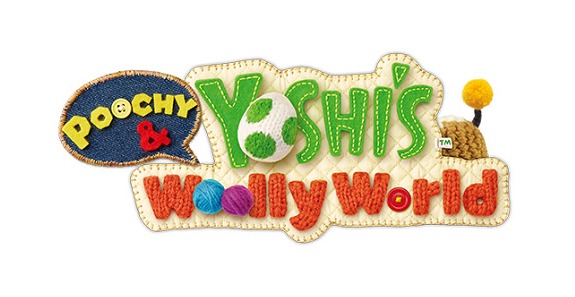 Europe: February 3rd
North America: February 3rd
Japan: January 19th
This is a Nintendo 3DS version of Yoshi's Woolly World, originally released on Wii U. It features some extra content, such as new levels, stop-motion shorts, and more. If you've never played the Wii U version, this one is a must-buy. If you have, then whether or not this game is worth buying most likely depends on your love for Yoshi…
Tank Troopers (Europe)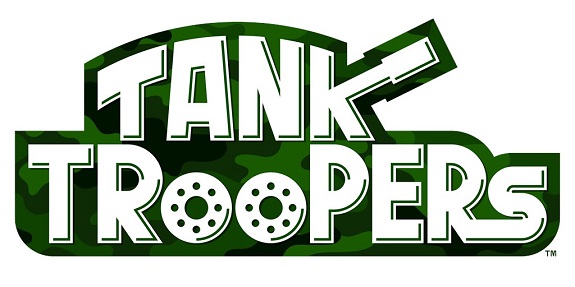 Europe: Early 2017
North America: December 22nd? (last possible release date for 2016)
Japan: December 21st? (last possible release date for 2016)
Unlike North America and Japan, Europe is not getting this game before Early 2017, so if the beginning of the year is the period when you're craving for some cartoon tank action, then you're in luck! Not a fan of Multiplayer? No problem: Tank Troopers also has some Single Player missions for you to check out.
Mario Sports Superstars (Worldwide)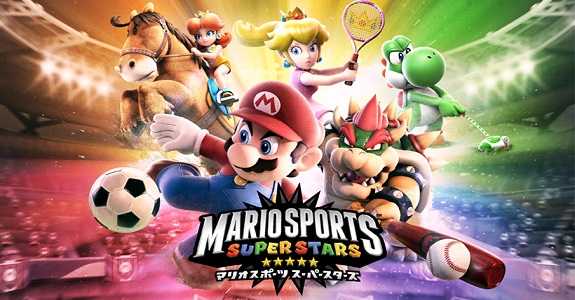 Europe: Spring 2017
North America: Spring 2017
Japan: 2017
Do you like Mario sports games, but don't really feel like paying full price for them? Then Mario Sports Superstars may be the game for you, since it's a compilation of 5 games: Football (soccer, 11 vs 11), Baseball, Tennis, Golf, and Horse Racing. It's not clear how full-fledged the sports are, but Nintendo specified it would be the full version of said sports (this is not a mini-game compilation).
Yo-kai Watch 2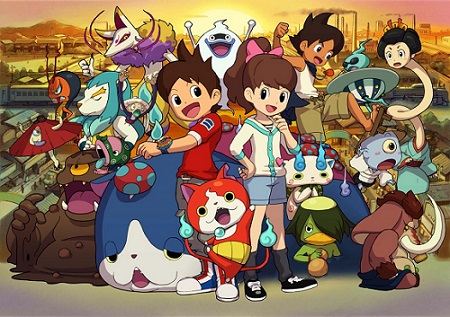 Europe: Spring 2017 (Australia: October 15th, 2016)
North America: September 30th, 2016
Japan: July 10th, 2014
Already available in Japan, North America, and Australia, Yo-kai Watch 2 will be released in Spring in Europe (basically a year after the original entry). By that time, you will most definitely be done with Pokémon Sun and Moon, so if you're looking for a monster collecting RPG to tide you over until the next one, this might well be the game for you!
Miitopia (Worldwide?)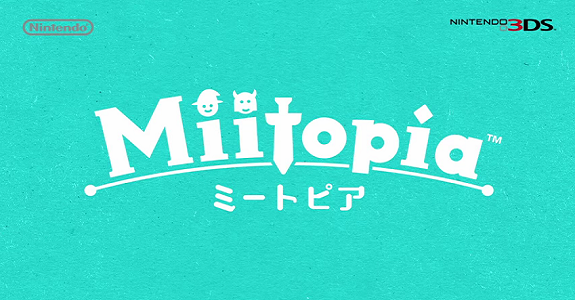 Europe: ???
North America: ???
Japan: December 8th, 2016
Miitopia is a wacky RPG that would be best described as the fusion between Find Mii / Mii Quest and Tomodachi Life. The game has not be announced for Europe or North America, but with the strong sales of Tomodachi Life in the West (especially in Europe: over 2 million units as of March 2016, more than Japan), a western release is pretty much guaranteed at this point. A release just before the Summer vacations is likely.
Ever Oasis (Worldwide)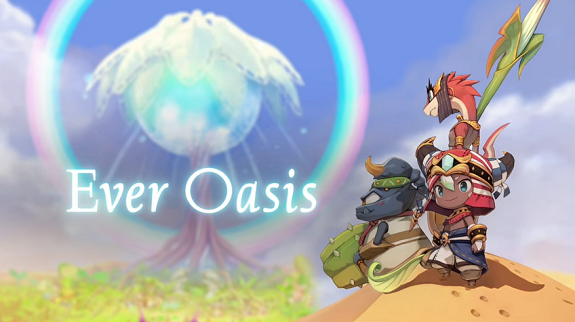 Europe: 2017
North America: 2017
Japan: 2017
A brand new action RPG, developed by Grezzo (and directed/produced by the one and only Koichi Ishii, creator of the Mana series). Launching a brand new IP so late in a console's life is certainly a risky proposition, and it honestly wouldn't surprise us to see the Nintendo Switch get its own oasis later down the line. Still, this is most definitely a pretty promising title for Nintendo 3DS owners!
Pikmin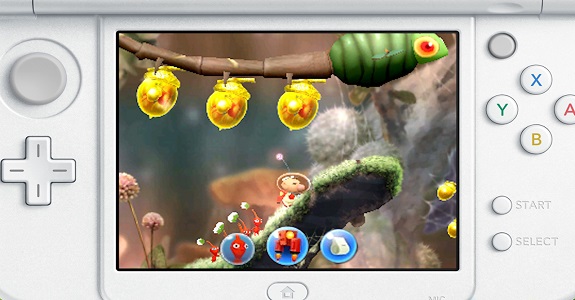 Europe: 2017
North America: 2017
Japan: 2017
The mysterious Pikmin game revealed during the Nintendo Direct in September 2016 (and NOT the Pikmin 4 mentioned by Shigeru Miyamoto a while ago). Unlike other Pikmin titles, this is a side-scrolling action game, where you use Pikmin to travel across levels. We don't quite know when it will be released, other than it will be sometime in 2017.
Sayonara! BoxBoy! (Japan, Worldwide?)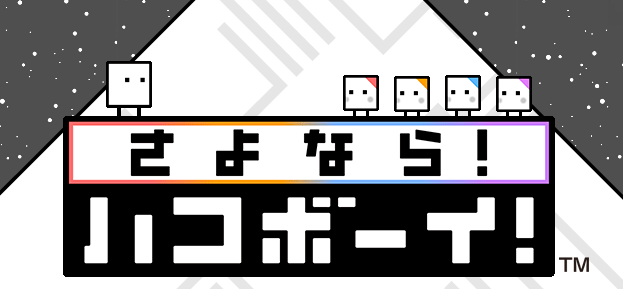 Europe: ???
North America: ???
Japan: February 2nd
The freshly announced Sayonara! BoxBoy is the third entry in the series, and is most definitely going to be released worldwide. But as usual, we will have to wait before getting an announcement, especially for the trilogy package at retail and the amiibo. Looks like 2017 is going to start on the right foot for puzzle games fans!
Yo-kai Watch 3 (North America?)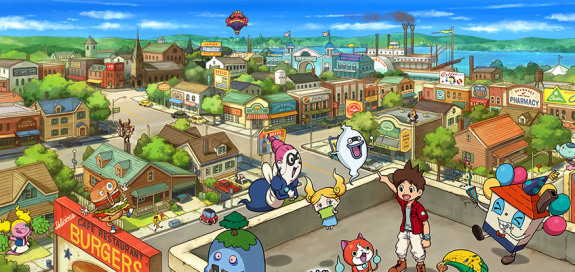 Europe: ???
North America: 2017?
Japan: July 9th
Since Yo-kai Watch 2 didn't really do too hot in North America, we were not quite sure whether it should be included in this "guide", but we decided to add it nonetheless since it's one of the potential games for 2017. In Europe, Yo-kai Watch 2 will not be released before Spring, so it's highly unlikely Yo-kai Watch 3 will make it in 2017.
It's possible Nintendo will try to get the game on Nintendo Switch for the western release, but that's pure speculation on our part…
Dr Kawashima's Devilish Brain Training: Can you stay focused? (Europe)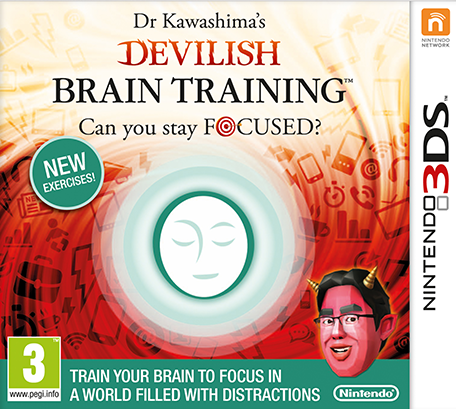 Ok, we admit it. We included that one just for the laughs.
So, as you can see, 2017 is shaping up to be a surprisingly good year for Nintendo games on Nintendo 3DS. Granted, there's no major titles like a mainline The Legend fo Zelda or Mario game, but the line-up is quite varied, with some really promising games (Ever Oasis, Pikmin, BoxBoy 3, etc.).
For a console that will celebrate its 6th Anniversary in February (Japan) / March (Europe / North America), and will enter its 7th year on the market, this is quite a lot of games, especially from Nintendo (who is busy preparing for the Nintendo Switch).
The Nintendo 3DS will most certainly not retire with a bang (it would be if it was retiring this year, right after Pokémon Sun and Moon), but at least, Nintendo isn't simply going to drop it off a cliff and forget everything about it right after the Nintendo Switch has launched (though obviously, they are going to focus on that platform moving forward).