Tomodachi Life: over 2 million sold in Europe alone
Tomodachi Life is by far one of the most unique games on Nintendo 3DS, but it's not just the game itself that's surprising… its sales, too! A few minutes ago, Nintendo announced that the game had sold over 2 million units in Europe alone: some really impressive sales that have taken many people by surprise (starting with Nintendo themselves), even those that were the most optimistic about the game.
Back in October 2014, Tomodachi Life had sold over 1 million in the West: we're now at 2 millions in Europe alone. And in December 2014, Nintendo announced that it had sold over 1 million units in Europe: that means 1 million additional units were sold in a little under 1 year and 3 months (again, only in Europe).
The game just kept on selling throughout 2015, and it looks like it's not going to stop any time soon. As of December 31st, 2015, Tomodachi Life has sold over 4.89 million units worldwide.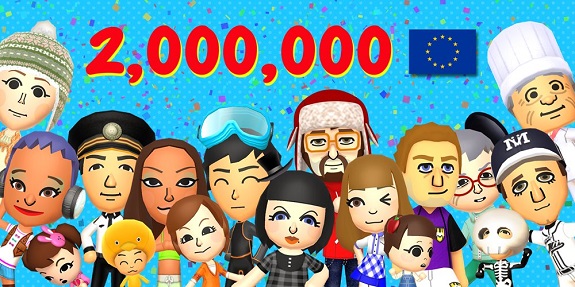 Source: Nintendo