Pikmin: a fourth game "in development" and "very close to completion"
9 years: that's how long fans had to wait for Pikmin 3, following the release of Pikmpin 2 on the GameCube. Fortunately, it looks like they won't have to wait nearly as much for the next entry in the series, which offers an incredibly charming mix of real-time strategy game and mass murder simulation.
In an interview with Eurogamer, held in July, Shigeru Miyamoto himself announced that Pikmin 4 was not only "in development", but also that it was " very close to completion". He added that the Pikmin teams are "always working on the next one".
This was confirmed by a separate statement from Nintendo, but unfortunately, it looks like we are going to wait a little bit more before finding out anything about this fourth Pikmin game:
"We can confirm that Pikmin 4 is in development but that is all we can confirm at present."
Now, it remains to be seen on which platform Pikmin 4 will come out. Since development is "close to completion", it's most likely a Wii U or (New) Nintendo 3DS game we're talking about here… unless the NX platform comes out much earlier than anticipated, which does sound extremely unlikely.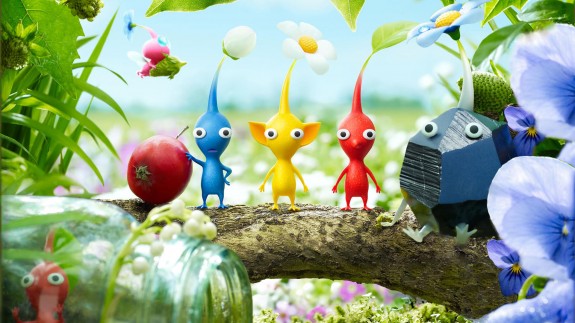 Source: Eurogamer