Xenoblade Chronicles X: tweet of the day (March 9th)
Today, Koh Kojima (Director of Xenoblade Chronicles X) talked a bit about Soul Voice, a feature that was showcased during Friday's Battle presentation.
As shown during the presentation, Soul Voice results in very lively battles, with a battle system more complex than the one in Xenoblade Chronicles. He explains that it was quite hard to come up with specific dialogue for each of the 20 avatar voices, but also for the set of sub-characters. Yes, that means that every type of personality gets its own set of Soul Voice lines!
The audio recording for the whole thing was, unsurprisingly, a massive undertaking.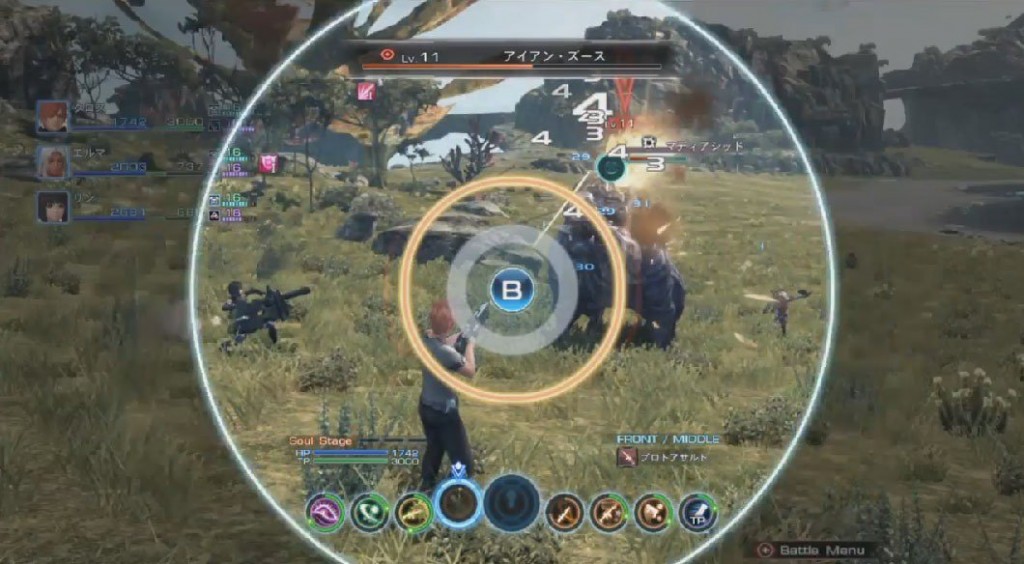 Xenoblade Chronicles X (Wii U) comes out on April 29th in Japan, and later this year in Europe and North America
Source: Xenoblade Chronicles X
Translations: StreetsAhead