Splatoon: pic and video of the day (March 9th)
Today, the official Twitter account for Splatoon showcased another weapon from Splatoon: the Splaroller.
Its main use is to paint while moving forward, but it can also be used for attacking opponents. To do so, simply flick the Splaroller to spread some ink in front of you. It's not necessarily a weapon for close-range combat only: the ink flicking can also reach enemies at mid-range. Actually, learning how to balance the rolling and the flicking is key to mastering this weapon.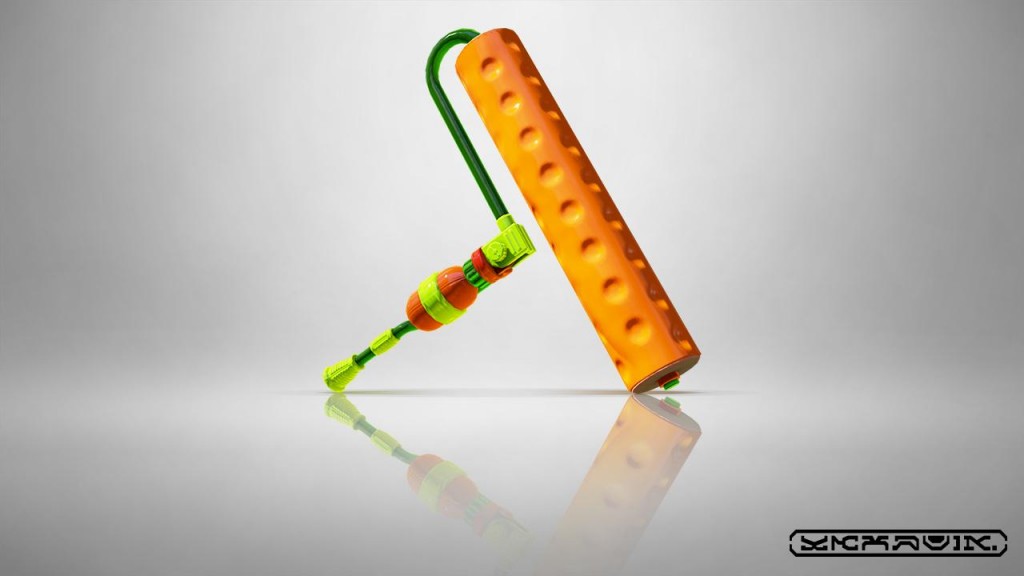 Here's a video of the Splaroller, which shows clearly how the weapon is used:
Splatoon (Wii U) comes out in May, worldwide.
Source: Splatoon
Translation: StreetsAhead