Xenoblade Chronicles X: (paid) DLC quests confirmed
Back in February, during the first live presentation (dedicated to the Overworld), Monolith Software and Nintendo revealed a special Wii U bundle, including the game and some other goodies. One of them is a 1000 Yen pre-paid card, to be used on the Nintendo eShop. And it turns out this pre-paid card isn't just there for collectors…
In fact, the reason that pre-paid card is included in the bundle seems to be because players will be able to use it for some (paid) DLC quests, that will be released sometime in the future. This comes from the download card (which can already be found at certain retailers), which indicates the game will have (paid) DLC quests at one point.
Of course, we don't know anything about those quests, since neither Monolith Software, nor Nintendo, have confirmed them yet. But with the new presentation (on Friday) focusing on the Network features (along with Dolls), it's quite likely those DLC quests will be announced then.
Here's a picture of the download card: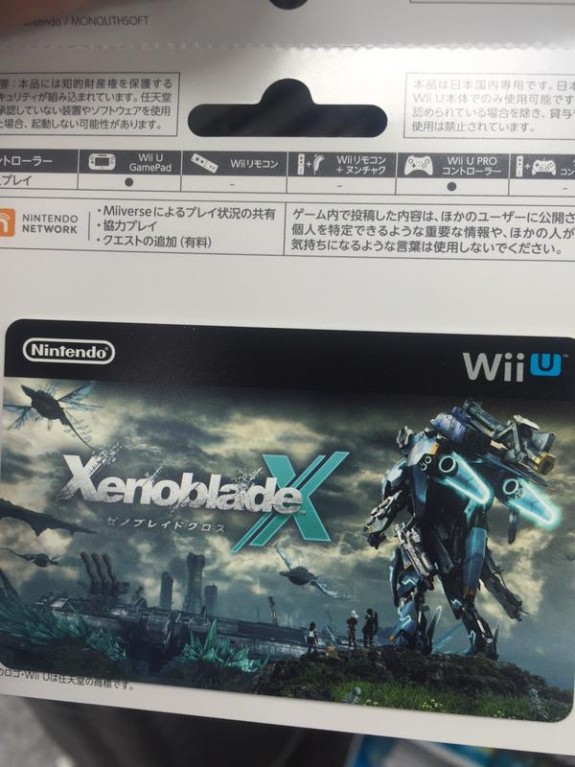 Xenoblade Chronicles X (Wii U) comes out on April 29th in Japan, and later this year in Europe and North America.
Thanks, tonyh24613!