StreetPass Mii Plaza: new update available in North America (Ver. 4.1)
A few weeks ago, Nintendo released a minor update for the StreetPass Mii Plaza in Japan. It doesn't bring any new feature or noticeable change, but only the usual changes / fixes meant to improve the user experience.
If you own a North American Nintendo 3DS, this update was finally released last week in North America. Unfortunately, Nintendo didn't provide any changelog for this new version, so we don't know if it brought any additional changes/fixes. Since the version number is the same, and Nintendo didn't make any announcement, there's no reason to believe this update is any different from the Japanese one.
To update the StreetPass Mii Plaza, you simply need to be connected to the internet, and:
– launch the StreetPass Mii Plaza
– select the "Update Plaza" option.
Once the update is complete, you can check if the update was installed correctly by going into the Plaza Settings: you should have 4.1 displayed at the top right of the screen.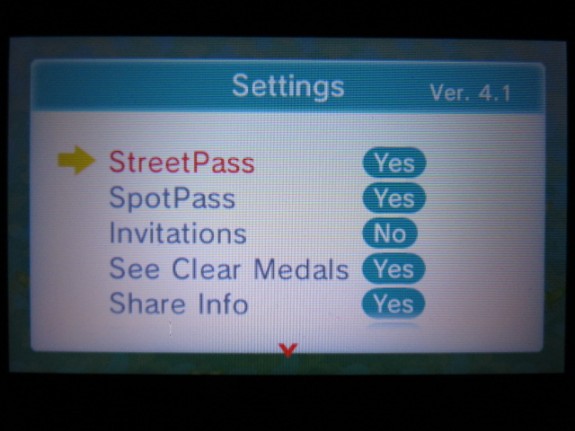 Unfortunately, this update still isn't available in Europe.
Source: NeoGAF