Shin Megami Tensei IV Final: website update, pictures of the Famitsu DX Pack
Update
Here's artworks and a screenshots for the two characters revealed this week:
Hallelujah is voiced by Toshiki Masuda.
***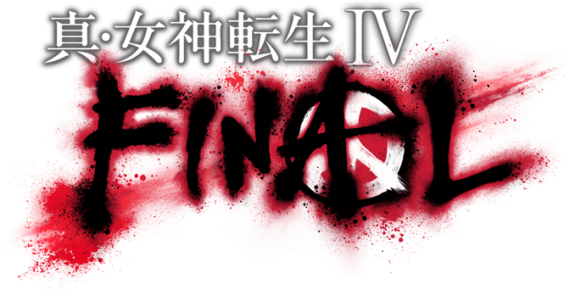 Website update
Today, Atlus uploaded a brand new trailer for Shin Megami Tensei IV Final: click here to check it out! But that's not all: the company also updated the official website with some additional screenshots/artworks and details. First, it reminds us that the game will not have several routes (unlike the original), but that there would still be several endings.
A new character is introduced: Chironnupu (a demon looking like a fox, holding a bow and arrow,), which is one of your partners in the game. We also get various details about some of the new features of the game:
on the Field, a red flag indicates where you're supposed to go;
when on the Field, you can talk to your partners: they will give you some useful advice, and you will learn more about them;
when you get items, you can now see in advance for how much you will be able to sell them;
as seen during the second livestream, Navarre can help you with his special ability. Using his special sword, he can cut down some obstacles you can't destroy on your own;
when on the Field, you can now press a button in order to stop time. This allows you to check out the map and find your way without having to worry about enemies;
the map on the second screen now displays the name of places, which should allow you to easily find your way;
you can now change your perspective on the map. You can chose between "Far", "Normal", and "Close";
when you equip pieces of equipment (armor, weapons, etc.), your appearance in the Field changes;
when you meet NPC, you can now easily see if you can chat with them thanks to an icon. This will allow you to make sure you haven't missed any dialogue. What's more, an icon displayed on the map tells you if there's any remaining dialogues to check out in a given area.
Here's screenshots for those features:
And here's the screencaps from the official website:
Famitsu DX Pack
The Famitsu DX Pack costs 9 482 Yen (~70€ / £51 / $79), and includes the following:
the game itself
an acrylic figure of the protagonist and Daguza
a shot glass and bromides (photo portraits) of Nozomi
a reflector strap of Navarre
Here's some pictures for the contents of the pack:
Finally, here's some cards from a special collaboration with Last Chronicle:
Shin Megami Tensei IV Final (3DS) comes out on February 10th in Japan.
Source: ebten / 4Gamer.net