Monster Strike: first trailer for the anime series, world premiere on October 10th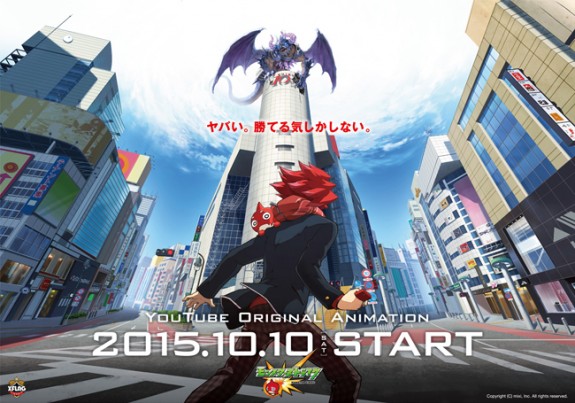 Back in May, Mixi announced that Monster Strike (one of the most popular game on mobile platforms, in Japan) would be getting not only a Nintendo 3DS game, but also an anime series. It was originally supposed to air on Japanese TV this year, but the company eventually chose to go down the web anime route.
The web anime will start airing on October 10th, this year, on YouTube. What's surprising about this premiere is that it will be a worldwide one, and the series will actually be available in several languages: Japanese, English, Chinese, and Korean (most likely subtitles-only for languages other than Japanese). The first episode will last roughly 7 minutes, but we don't know how long the others (which will be streamed every Saturday) will be.
Here's the first trailer for the Monster Strike anime series:
Here's some of the staff for this Monster Strike anime series:
– Kouki Kimura: Chief Director, XFlag Studios
– Youhei Suzuki: Project Manager
– Kazuya Ichikawa: Director
– Jirou Ishii: Story, Project Composition
– Yoichi Kato: Script writing and supervising
– Tatsurou Iwamoto: Original Character Design
– Masayuki Kondo: Monster Design
– Nao Hirasawa: Producer
– Hiroshi Yamazaki: Animation Production
– Studio Hibari, Ultra Super Pictures: Production
Here's some of the voice actors:
– Yuusuke Kobayashi: Ren Homura
– Jun Fukushima: Oragon (the franchise's mascot)
– Lynn: unnamed character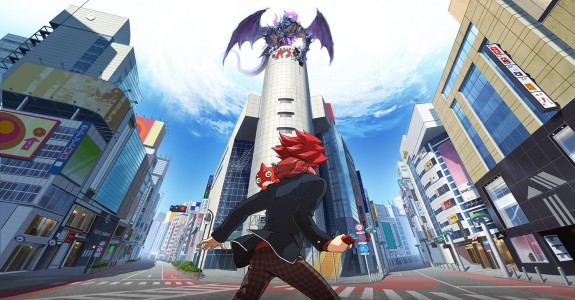 Unfortunately, we still do not have any details about the Monster Strike game for the Nintendo 3DS, which was announced at the same time as the anime series (back in May). It is supposed to come out this year, in Japan.
Source: Game Biz
Via: ANN
Official website: Monster Strike Anime