Etrian Mystery Dungeon: Atlus facing stocks problems in Japan
Etrian Mystery Dungeon came out last Thursday in Japan, and it looks like the game was more successful than Atlus expected. Soon after its release, the game became rather hard to find in stores, with many retailers not having any more copies left in stock.
Of course, the company apologised for those shortages, and wanted to assure players that they're currently doing their utmost to ship new copies as soon as possible.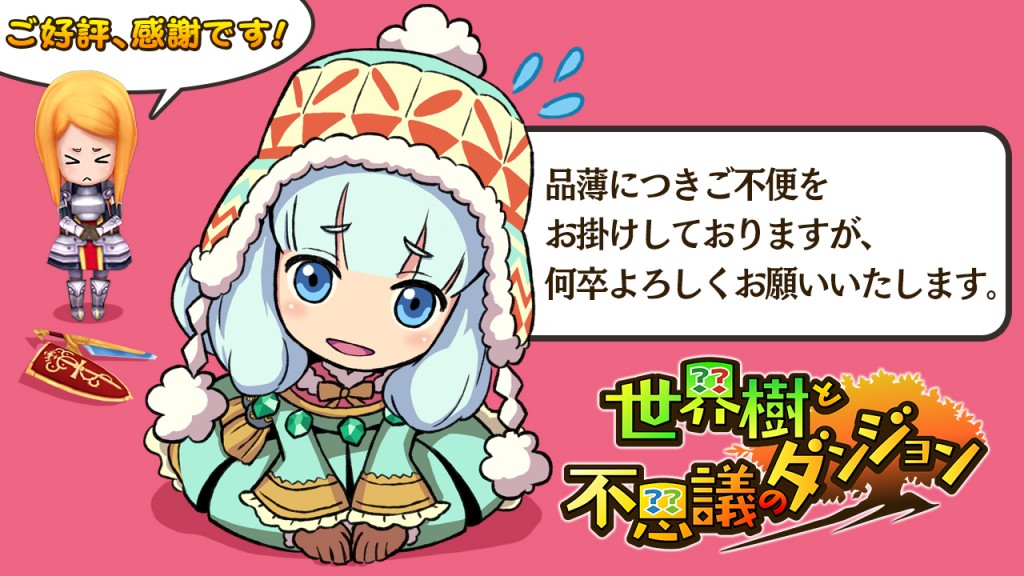 They recommend that people looking for the game actually place an order in advance, in order to make sure they get their copy as soon as possible. Atlus also points out that the Etrian Mystery Dungeon is also available on the Nintendo eShop, for players who don't want to wait until more copies are shipped to retailers.
One thing's for sure: those shortages are good news for Atlus (provided they don't last too long!), as it means the game has already beaten their expectations.
Etrian Mystery Dungeon (3DS) comes out on April 7th in North America.
Source: 4Gamer.net