[Brief] Sonic Boom: Fire & Ice coming out on September 27th (North America)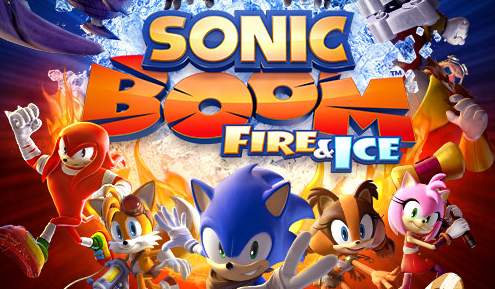 Sonic Boom: Fire & Ice is a Nintendo 3DS-only sequel which was originally supposed to launch last year (in November). Yesterday, during the Sonic 25th Anniversary panel at the SXSW Festival, it was announced that the game would be released on September 27th in North America (Europe will most definitely get it on September 30th).
This certainly fits with what was written on the sign at TOMY's booth at the New York Toy Fair, earlier this year. It indicated that the Wii U version of Mario & Sonic at the Rio 2016 Olympics would be released in June (it was later confirmed to be on June 24th), and that Sonic Boom: Fire & Ice would be released this Fall.
Sonic Boom: Fire & Ice is a bit of an odd case, as it was delayed after development was completed. It has already been rated by both the PGI and the USK, who only rate the final version of games. It's pretty clear SEGA delayed the game to have its release coincide with the start of the second season of the popular Sonic Boom TV series (slated for this Fall).
Also, there will be an anniversary party on July 22nd, during which fans will be able to get an "exclusive look at the future of Sonic". If you plan to attend the party yourself (it'll be in San Diego), you can click here to buy some tickets!
Sonic Boom: Fire & Ice (3DS) comes out on September 27th in North America, and this Fall in Europe.