Daily Briefs (March 20) – Pokémon GO / Hive Jump
Today's Daily Briefs:
Pokémon GO
Splatoon
Hive Jump
Midnight
Fire Emblem 0
Nickelodeon
Pokémon GO
Last week, John Hanke (from Niantic) was supposed to hold a panel about Pokémon GO at the Game Developers Conference. This panel was cancelled, as the developers prefered to focus on getting the game ready for the beta test and launch. But strangely enough, the game was still showcased during a panel about AR gaming at SXSW Gaming yesterday, by none other than John Hanke himself.
The gameplay footage below doesn't show us much, other than you can chose among various types of Pokéball (just like in mainline entries). Crystals seem to be involved, but it's not quite clear what they are used for. On the map, symbols matching those of the Pokémon Gym in mainline games can be found, too.
Here's (unofficial but verified) gameplay footage from the game:
Via: Serebii
Splatoon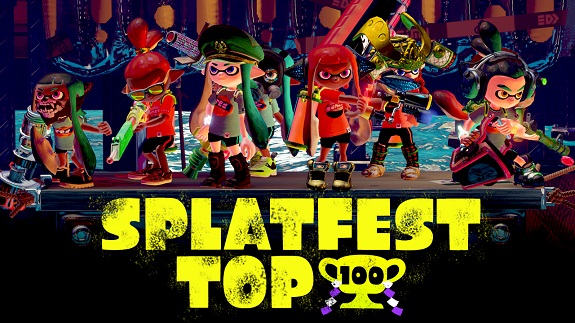 Starting with this Splatfest, you can check out the Top 100 of players for the latest Splatfest on SplatNet. The Squid Research Lab even posted something to explain how it all works!
Hive Jump
Bad news for Wii U owners: the Wii U version of Hive Jump will not have online play. In the comments sections of GoNintendo, Matt Raithel (Director) explained why:
Online play for Wii U has been an interest for Hive Jump, but not something we could guarantee at the onset. So, we listed that as one of the first FAQ we posted on our campaign site. We explored it thoroughly and deeply over the last year. We've refactored our code several times to optimize and improve – to explore this feature. We looked at other titles and we talked to fellow devs about their own struggles with online play. We evaluated other tools to provide any efficiency we could uncover. In the end we had to make a tough choice about a stark reality. Online MP for the Wii U was going to be beyond our scope for this release due to time and budget constraints placed on our team.
He also explained that the team would instead focus on the Wii U exclusive features:
Rest assured, there will be a robust and worthwhile local co-op experience as well as single player mode on Wii U. We've also reserved focus for other features exclusive to the platform such as the gamepad controller, amiibo support and special relic rooms which you will only get on Wii U.
Click here to learn more about the Wii U version of Hive Jump (including whether online could be added via a future update)!
Midnight 2
Did you like the first Midnight on Wii U? Good news: Petit Games announced yesterday that its sequel, logically called Midnight 2, was also coming to Wii U. What's more, this version of the game will even feature some extra levels not found in the Steam version.
Here's a screenshot:
Head after the break for the rest of this post!
Nickelodeon Kids' Choice Award
Here's a video about the Nickelodeon Kids' Choice Award from Nintendo:
Fire Emblem 0
Here's the latest Genei Ibun Roku #FE / Tokyo Mirage Session #FE card from the 4th series of Fire Emblem 0 cards, which was launched on Thursday in Japan:
Source: Intelligent Systems