Miitomo: latest events and content updates (July, 2017)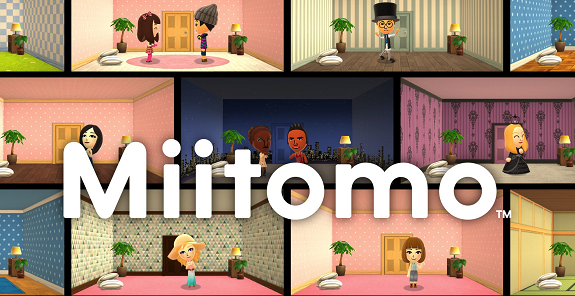 Nintendo regularly adds new content to Miitomo, let it be new clothing items in the shop, new Mii Drop Themes, and more. Instead of posting a separate post each time, we're going to have monthly posts, and update them every time something new is added. In this one, you will have all the events and content updates for July 2017!
NB: as of July 2017. we're changing the way those monthly posts work. Now, we have one page that is always kept up to date… the one you're reading right now! And at the beginning of every month, the contents from the previous month are offloaded to another one (as archives), to avoid having one massive post! You will find links for previous months below.
Current events
[Miitomo Drop] New stage now available: "Attack of the cuteness! Delightful Dinosaurs [A, B]" (available until July 24th)
[Log-in Bonus] New set of Daily Log-in Bonuses for June now available (available until August 1st)
[Miitomo Drop] New stage now available: "Dancing with the mermaids! Marine Merriment [A, B] (available until August 7th)
[Miitomo Drop] New stage now available: Chill on the catwalk! Cool Fashion [A, B] (available until August 14th)
[Miitomo Drop] New stage now available: "Long limbs unite! Zoo Wonders [Giraffe] (available until August 21st)
July 26th
[Miitomo Drop] New stage now available: "Long limbs unite! Zoo Wonders [Elephant] (available until August 21st)
July 23rd
[Miitomo Shop] New set of returning stages now available: "A world of swords and sorcery! MiitomoRPG [A, B, C]" (available until July 26th)
July 21st
[Miitomo Shop] New set of items is now available
[Miitomo Drop] New stage now available: "Long limbs unite! Zoo Wonders [Giraffe] (available until Auust 21st)
July 19th
[Miitomo Drop] New stage now available: Chill on the catwalk! Cool Fashion [B] (available until August 14th)
July 16th
[Miitomo Drop] New set of returning stages now available: "All Eyes on You! Swimwear Collection [A, B, C]" (available until July 19th)
July 14th
[Miitomo Shop] New set of items is now available
[Miitomo Drop] New stage now available: Chill on the catwalk! Cool Fashion [A] (available until August 14th)
July 12th
[Miitomo Drop] New stage now available: "Dancing with the mermaids! Marine Merriment [B] (available until August 7th)
July 9th
[Miitomo Drop] New set of returning stages now available: "Career Change! Dream Jobs [A, B, C]" (available until July 12th)
July 7th
[Miitomo Shop] New set of items now available
[Miitomo Drop] New stage now available: "Dancing with the mermaids! Marine Merriment [A] (available until August 7th)
July 4th
[Miitomo Drop] New set of returning stages is now available: "Sparkling Night Sky! Starlight Series [A, B, C]" (available until July 7th)
July 1st
[Log-in Bonus] New set of Daily Log-in Bonuses for June now available (available until August 1st)
Previous months
Source: Miitomo