Zero Time Dilemma: second trailer introduces the characters; JP boxart, screens, artworks
Update
We just replaced the trailer with the English version. The Japanese version has been put after the break!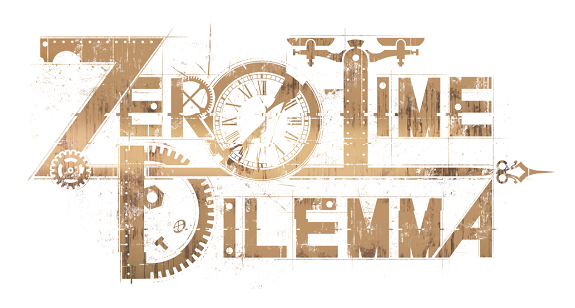 Today, Spike-Chunsoft updated the official website of Zero Time Dilemma, the third entry in the Zero Escape series. Said website now has sections, such as System or Characters. Unfortunately, there isn't that much to be found there yet, except some new (and not-so-new) screenshots and artworks for the game. You will find all that below!
But first, here's the second trailer for the game. It introduces the main characters, including the mastermind behind the Decision Game: Zero.
In case you missed our previous reports (or simply forgot), here's the characters that will appear in Zero Time Dilemma (you can find more details about them in this article):
Team C
Carlos (voiced by Sugita Tomokazu)
Akane (voiced by Sawashiro Miyuki)
Junpei (voiced by Tatsuhisa Suzuki)
Team Q
Q (voiced by Toyosaki Aki)
Mira (voiced by Sakamoto Maaya)
Eric (voiced by Ishida Akira)
Team D
Diana (voiced by Mamiko Noto)
Sigma (voiced by Ono Daisuke)
Phi (voiced by Omigawa Chiaki)
Other characters
Zero (voiced by ???)
Gabu (a dog the characters use to pass along messages between sections of the facility they're trapped in)
Also, the final boxart for the Japanese version of the game was revealed today. Unlike the North America version, it uses a different artwork (the very first one Aksys Games revealed, back in July 2015). It also reveals that the game got a CERO D rating, and not Z like Kotaro Uchikoshi "joked" in a Famitsu interview last month.
Here's the Japanese boxart:
Finally, here's the new screenshots and artworks:
Head after the break for the Japanese version of the trailer!
Zero Time Dilemma (3DS) comes out on June 28th in Europe and North America, and June 30th in Japan.