Xenoblade Chronicles X: tweets of the day (March 12th)
Today, Koh Kojima (Director) posted two tweets on the official Xenoblade Chronicles X twitter account, in order to talk about the squid-headed alien seen at the very end of the Battle presentation, last week. He knows pretty well that players are wondering who that character was exactly, though it's pretty easy to tell she's definitely not one of the good guys.
Apparently, that female character is quite popular with the development staff, who think she turned out into a really cool character. Koh Kojima revealed that she was designed by Yoko Tsukamoto.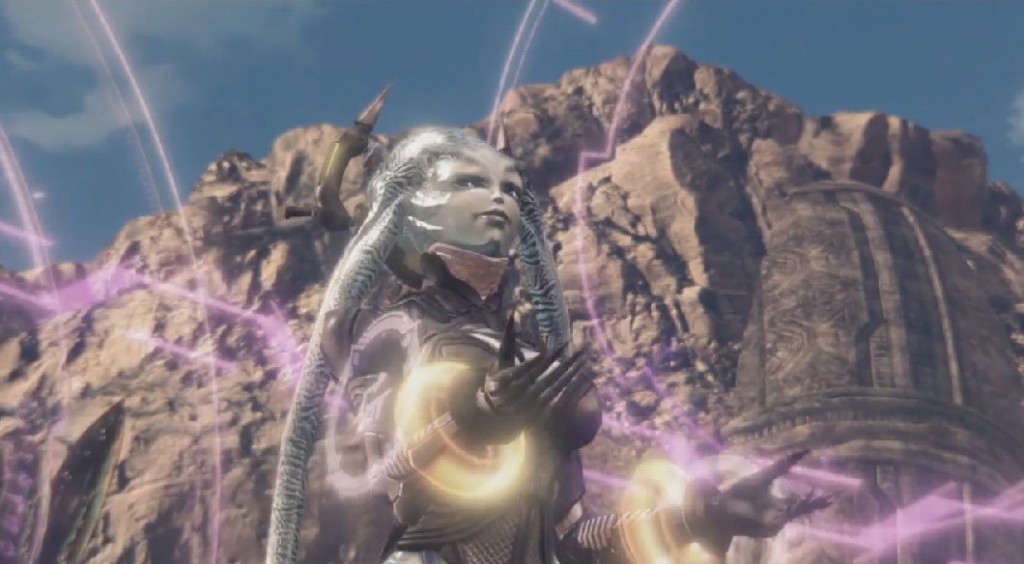 Xenoblade Chronicles X (Wii U) comes out on April 29th in Japan, and later this year in Europe and North America.
Source: Xenoblade Chronicles X
Translation: Zolbrod