Xenoblade Chronicles X: Nintendo talks about the audience, Xenoblade 3D sales; videos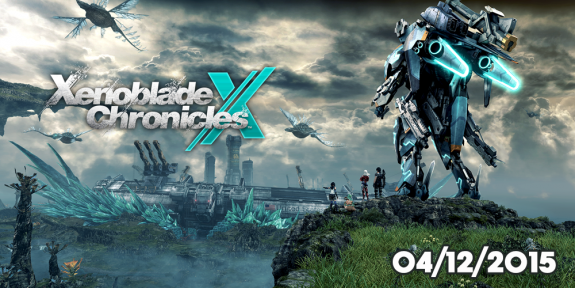 In the latest issue of MCV Magazine, Genma Hall (Product Manager at Nintendo UK) talks a bit about Xenoblade Chronicles X, and more precisely its target audience. According to her, the game will definitely appeal to fans of epic RPGs, who like sci-fi adventures with rich and diverse landscapes, lots of customisation options, a unique battle system and memorable characters.
Quite obviously, the game will also appeal to fans of Xenoblade Chronicles on Wii and New Nintendo 3DS, and those are the players Nintendo will focus on at first. Then, they will broaden their campaign and target a wider RPG fanbase. Quite obviously, the company plans to put the focus on the graphics, with the huge open world, the massive monsters, and more.
Genma Hall believes that hardcore RPG players will definitely fall for Xenoblade Chronicles X. According to her, there is a clear demand for "proper JRPGs" on home consoles, and this game is there to tap in that unfulfilled market. And with Bravely Default, Fire Emblem Awakening and many other RPGs being very successful on Nintendo 3DS, Nintendo is well aware that its fans are quite receptive to the JRPG genre.
Xenoblade Chronicles X is a rather unique game, which stands apart from the competition: there isn't anything quite like it on other platform this holiday. Therefore, releasing it in Early December is definitely a way to make it stand out even more.
Genma Hall also reveals that Xenoblade Chronicles 3D did "especially well", and that Nintendo was "very pleased" about it sales. Unfortunately, she doesn't give any sales data…
Finally, here's a compilation of three promotional videos from the official Wii U page on Facebook:
Xenoblade Chronicles X (Wii U) comes out on December 4th in Europe and North America.
Source: MCV UK