Xenoblade Chronicles 3D: better look at the 3DS theme, also offered via Nintendo UK Store
Earlier this afternoon, Nintendo announced that every purchase of Xenoblade Chronicles 3D on the Nintendo eShop would come with a free 3DS theme in Europe. But it won't be the only way to get this theme for free: you can also get it by pre-ordering it a physical copy of the game on the Nintendo UK webstore.
The Nintendo UK webstore also allows us to get a better look at the Xenoblade Chronicles 3D theme: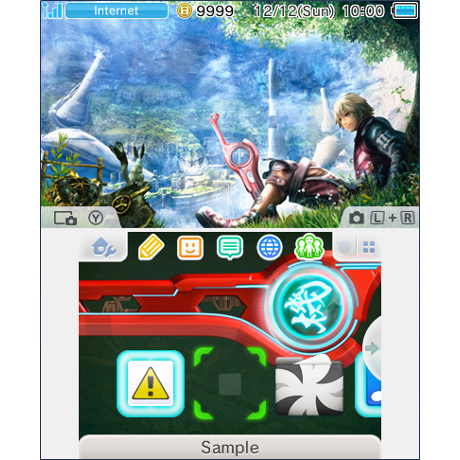 The Nintendo UK webstore also has several bundles with the faceplates available for pre-order: click here to find them!
Xenoblade Chronicles 3D (New 3DS) comes out on April 2nd in Japan and Europe, and on April 10th in North America.
Thanks Kubus for the heads up!