Tokyo Mirage Sessions #FE: more gameplay footage, preview
Update
Two more videos have been added to our second playlist, to be found below (just after the break)!
If you're interested, the Limited Edition is available for pre-order on Play-Asia (North American version).
***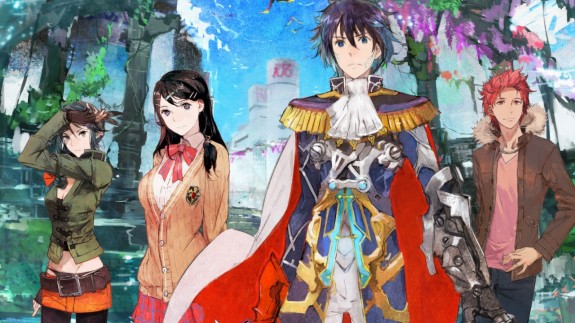 Yesterday, Nintendo sent a press release to give some additional details about Tokyo Mirage Sessions #FE (known as Genei Ibun Roku #FE in Japan), along with some screenshots. If that's not enough for you, no need to worry: previews also went live yesterday, providing us with even more details about the game.
If you're interested in such details, you can check out Nintendaan's preview over at Nintendo World Report. But be careful: it's a pretty lengthy preview, so make sure you have the time before starting reading it! If you want a rundown of everything the game has to offer (or if you need a refresher), make sure to click here to check it out.
Next, here's several gameplay videos provided by Nintendo. They showcase the very first boss battle of the game, a bit of Chapter 2, and some exploration of Shibuya.
Here's our YouTube playlist with all three videos:
Head after the break for even more gameplay footage!
The following two videos (from Nintendaan) show one of Kiria's sidequests, but also the Daito Battle:
Tokyo Mirage Sessions #FE (Wii U) comes out on June 24th in both Europe and North America, and will get a Limited Edition in both regions.
Source: Nintendo / Nintendaan