Splatoon: sell through ratio still over 90% for the second week
Splatoon came out on May 28th in Japan, and it's been pretty successful so far. According to Media Create, a total of 213 731 units have been sold at retail (which does not include download cards and digital sales on the Nintendo eShop) so far.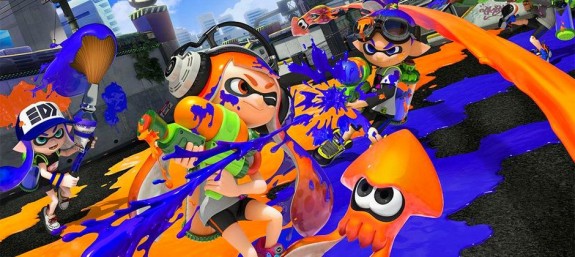 During the first week, the game was virtually sold out, with one of the highest sell through ratio ever registered by Media Create: 97.33%. During the second week, the game also had pretty strong sales, with 68 913 units sold: a drop of 52% compared to Week 22, which is better than the usual drop for a second week (especially on Wii U).
And today, Degenki Online reports that the sell through ratio for Splatoon during the second week is, once again, over 90%. This means that the game was also sold out in many stores across Japan during Week 23, due to its continued popularity. Tomorrow, we should get more data from Media Create, including their own sellthrough ratio for Splatoon.
Finally, here's two gameplay videos for Splatoon, from Famitsu (after the break!)
Source: Dengeki Online