Splatoon: pictures of the day (April 2nd/3rd)
Yesterday and today, the Squid Research Lab posted quite a few tweets. They talked about the Splatoon amiibo revealed during the Nintendo Direct, and several other things!
First, they showcased the Splatoon amiibo. There's three of them: Boy Inkling, Girl Inkling and Squid Inkling.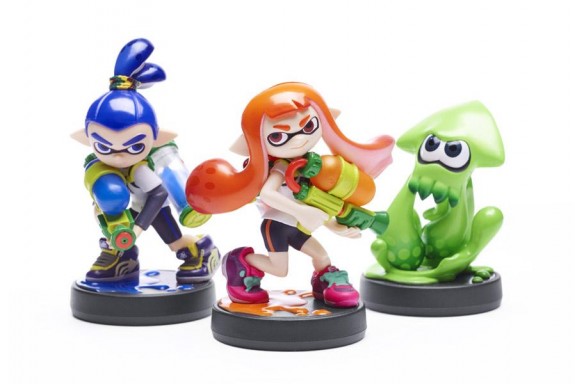 They also showed what seems to be the main menu for multiplayer. There, you can chose whether you want to head into Ranked Battles (more competitive) or Regular Battles.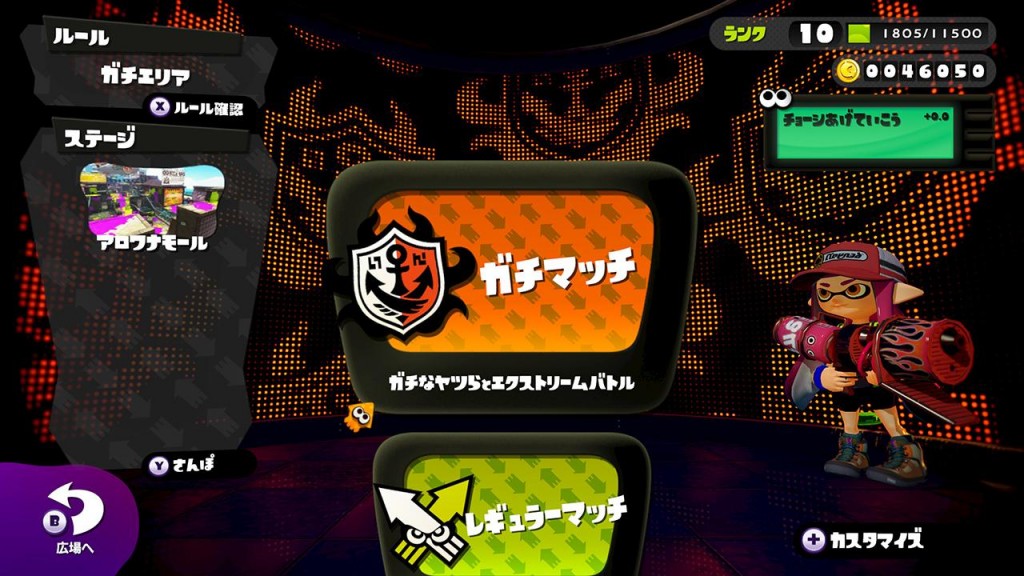 The following screenshot shows the Splat Zones (one of the Ranked Battles modes), where the two teams have to compete for a much more limited space. That way, it's basically impossible to avoid close-ranged combat, which make battles even more hectic.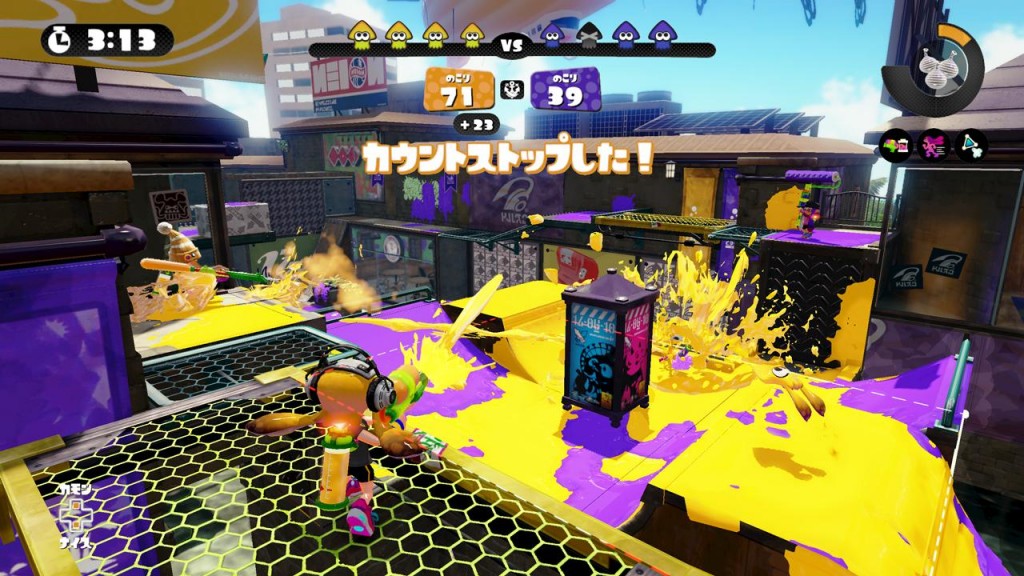 Then, they showcased the Girl Inkling amiibo. Every single detail (the marking around her eyes, her hair) has been rather faitfully reproduced. The researcher find it all rather cute!

Next, the Boy Inkling amiibo. The researcher find it quite cool from both the front and the back.

Finally, there's the Squid Inkling amiibo. The researches notes that it looks like it could come out of the ink at any moment. The model itself is great, but the ink at the base of the amiibo also looks really good. Figures of squids aren't really common, which is why the researcher is quite surprised by this amiibo.

Next, they show us what could be called an "amiibo station" in a corner. The amiibo inside depends on the one you're using with the game. When you scan one, you get a special "exam" mission, with 20 questions.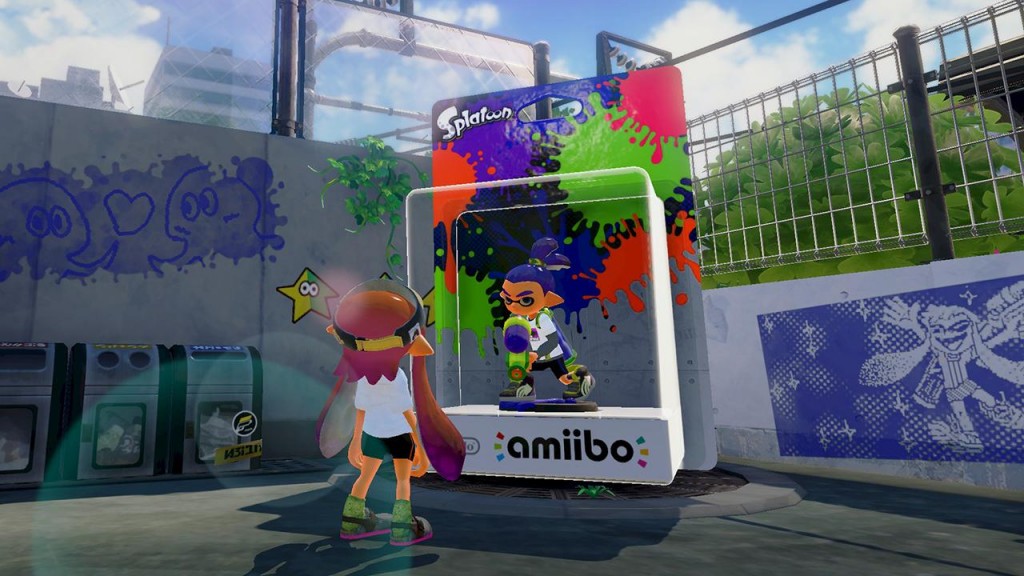 By completing the missions, you can unlock special missions, gears, and more. Apparently, the rewards change depending on the amiibo used.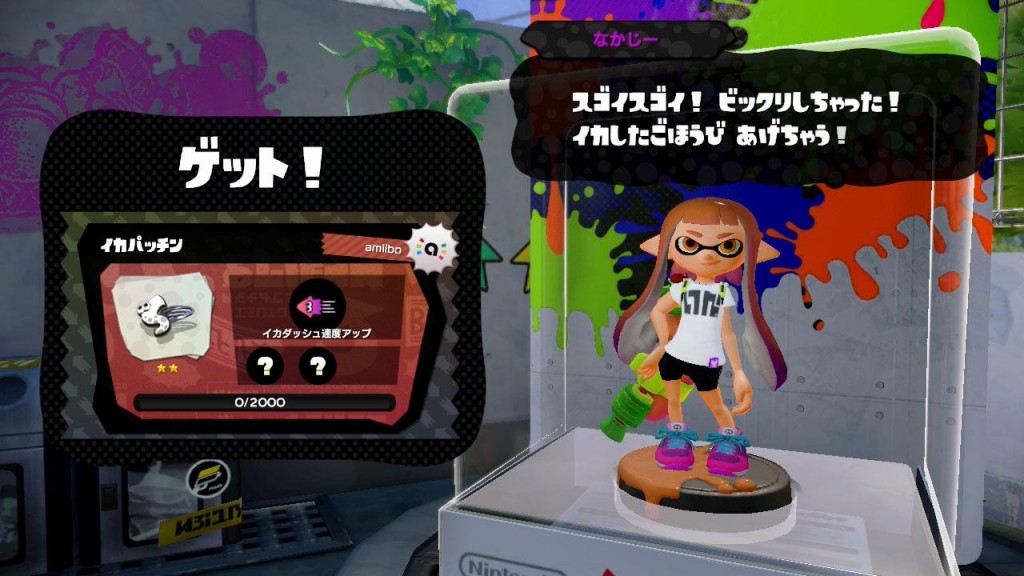 And a little bonus: an artwork of the Girl Inkling, drawn by Masahiro Anbe (creator of the Shinryaku! Ika Musume manga):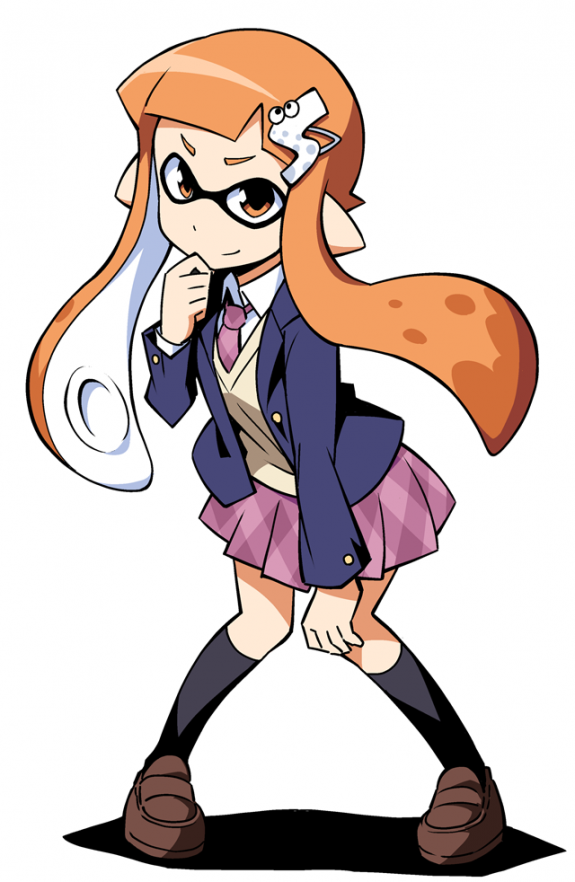 Splatoon (Wii U) comes out on May 28th in Japan and May 29th in Europe and North America.
Source: Splatoon