Splatoon: pic and tweet of the day (April 10th)
Today, the Squid Research Lab posted one lone picture on the official Twitter account for Splatoon, in order to showcase the Splatoon hat from the StreetPass Mii Plaza. This one isn't available just yet, but will be next week, when the next update for the Plaza is released (on April 16th).
The Researcher kind of freaked out at first, because he/she thought that Inklings attacked human beings, and that one of them had glued its head on one… or so he/she claims!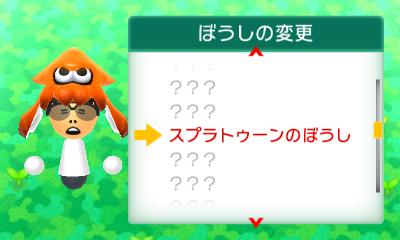 Splatoon (Wii U) comes out on May 28th in Japan, and May 29th in Europe and North America.
Source: Splatoon